A very warm welcome 😀
Today I have a custom made card for lovely boy's first birthday.
I used here Craft&You Design's papers and graphics, and a beautiful stamped images embossed on vellum from the Lesia Zgharda .
To make my card light and airy I used teared laces, tulle and  light color sisal.
How do you like it?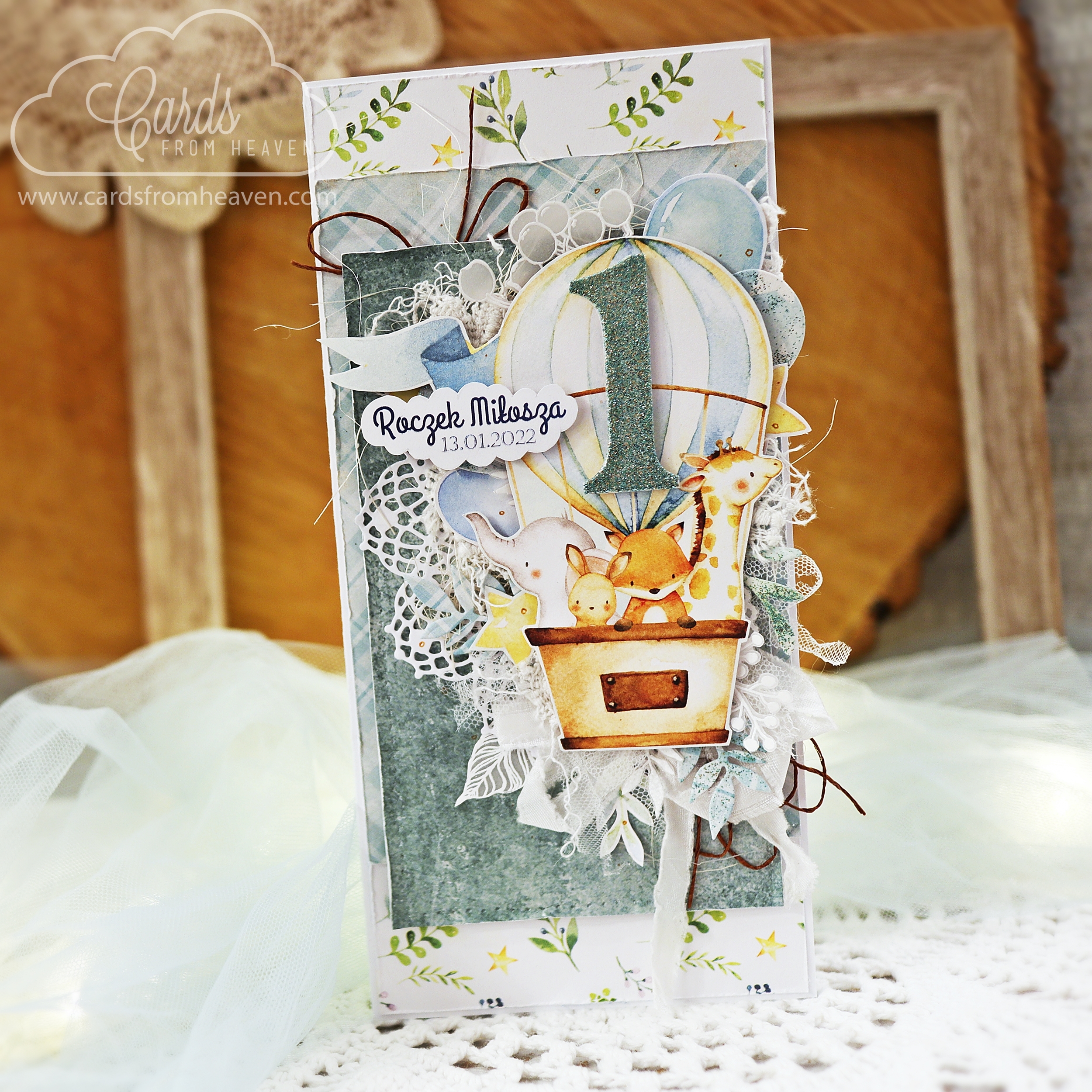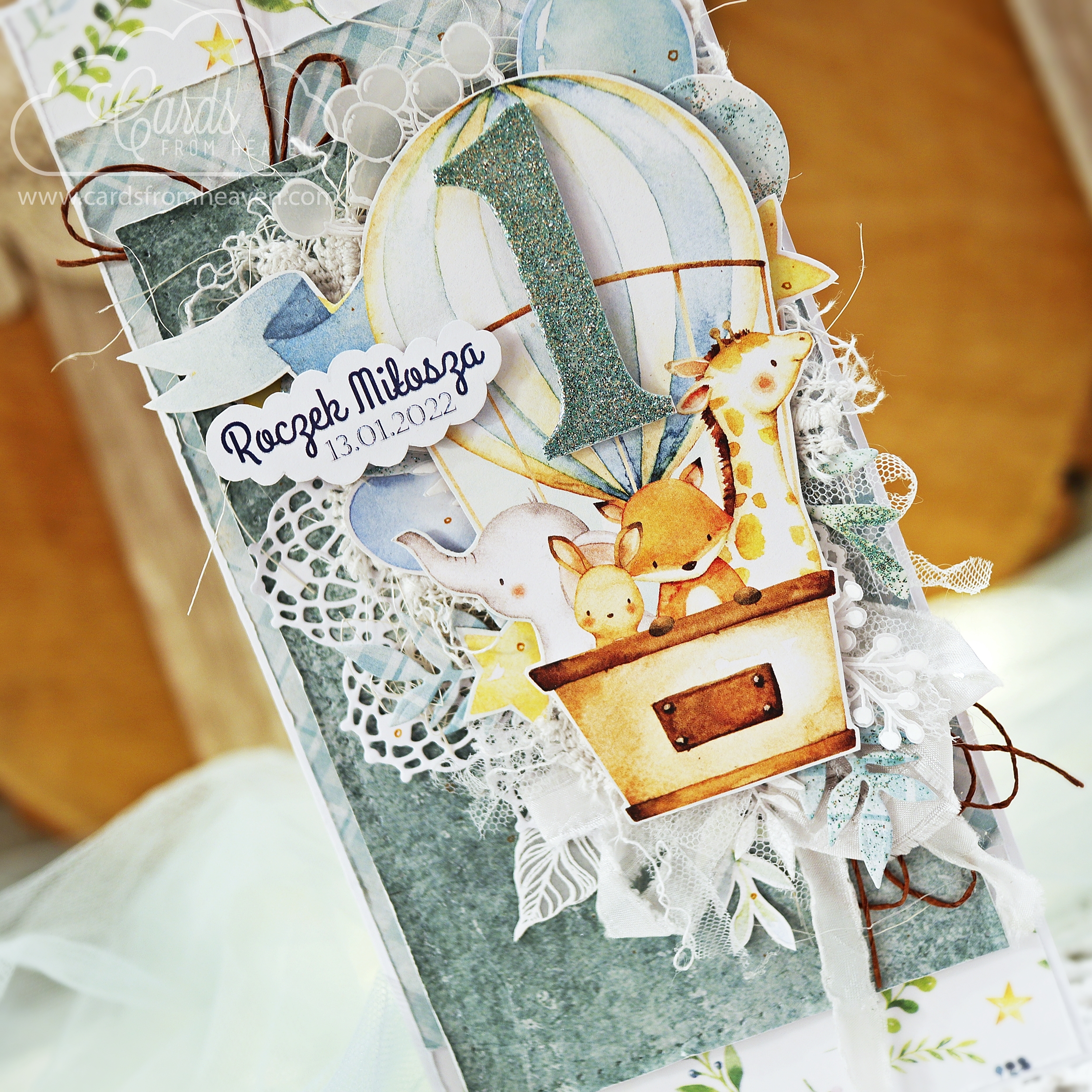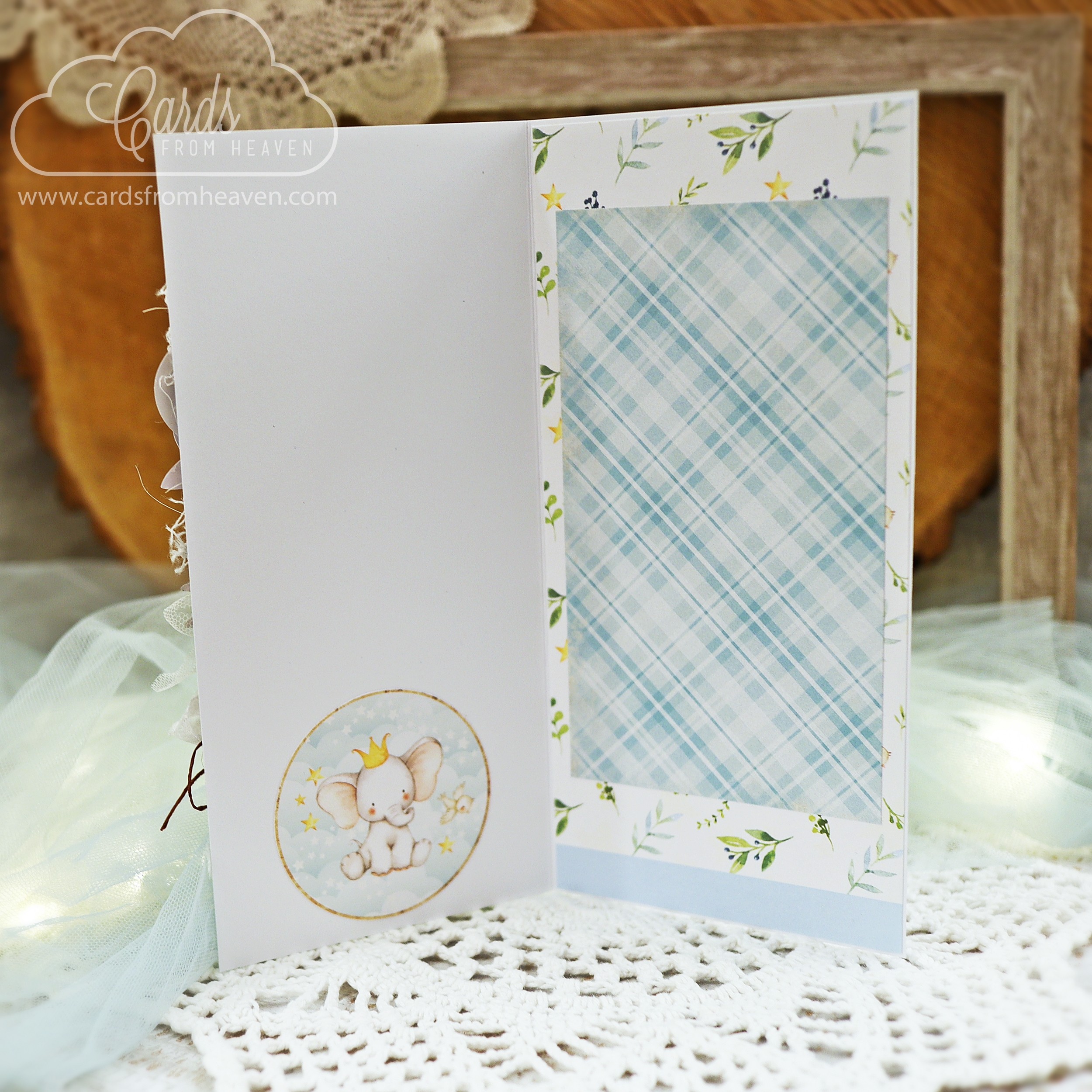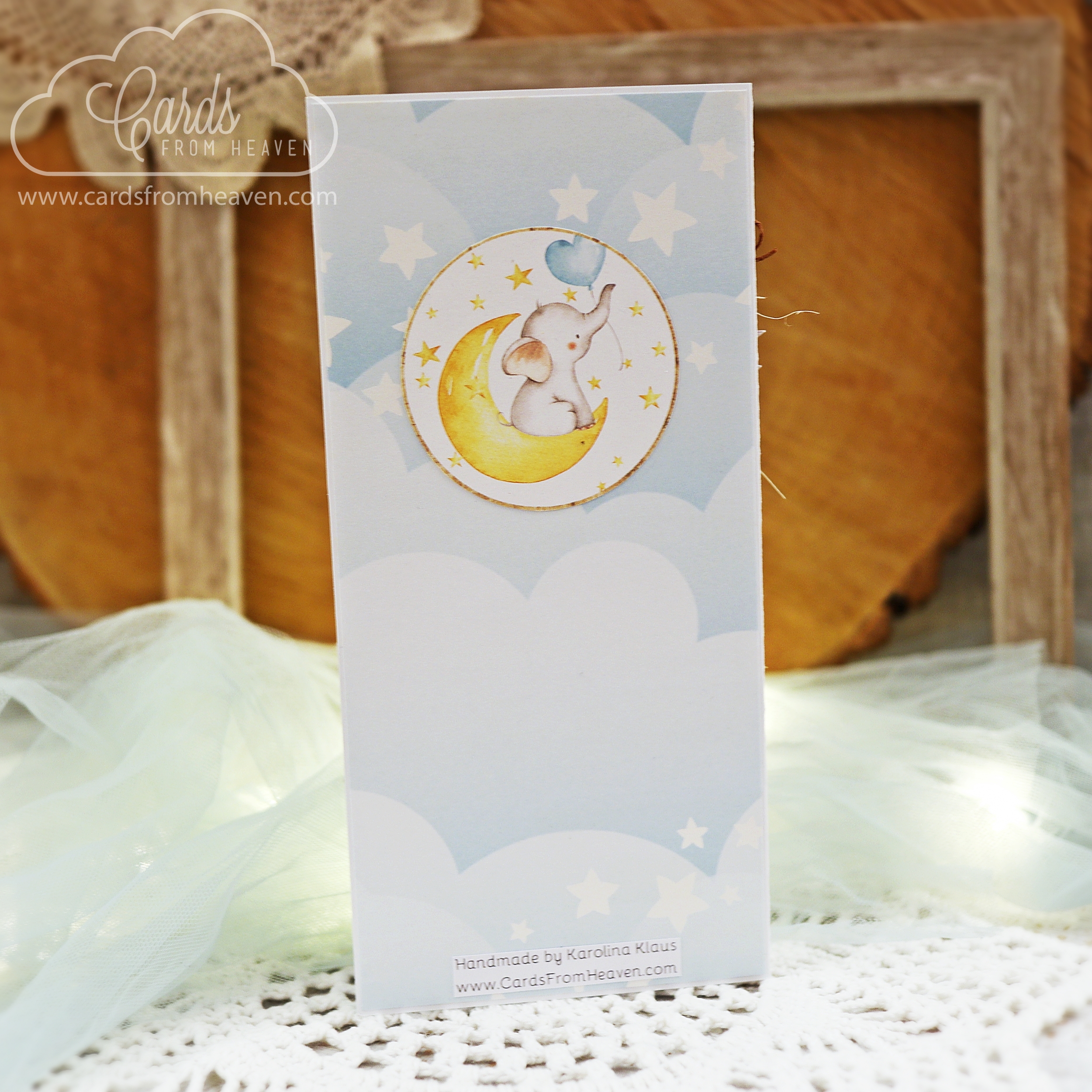 Greetings
Karolina