A very warm welcome 😀
Today I want to show you a card made for 75th birthay's Fiat 125p fan.
My template was a photo which I draw over on a laptop screen using vellum.
I colored car using watercolors and white acrylic paint and contour with black fineliner.
I sticked greetings to inside of a card and drew some simple doodles.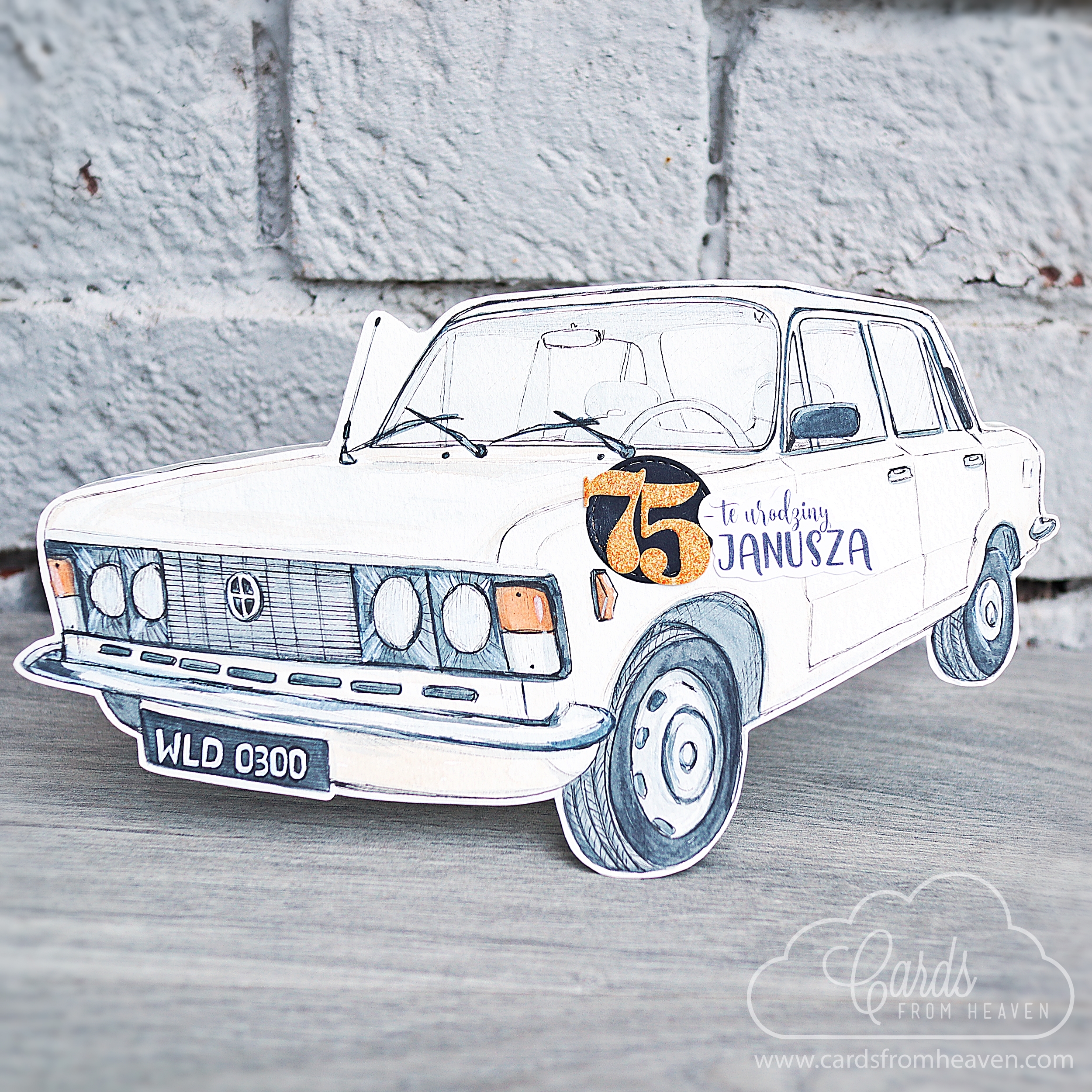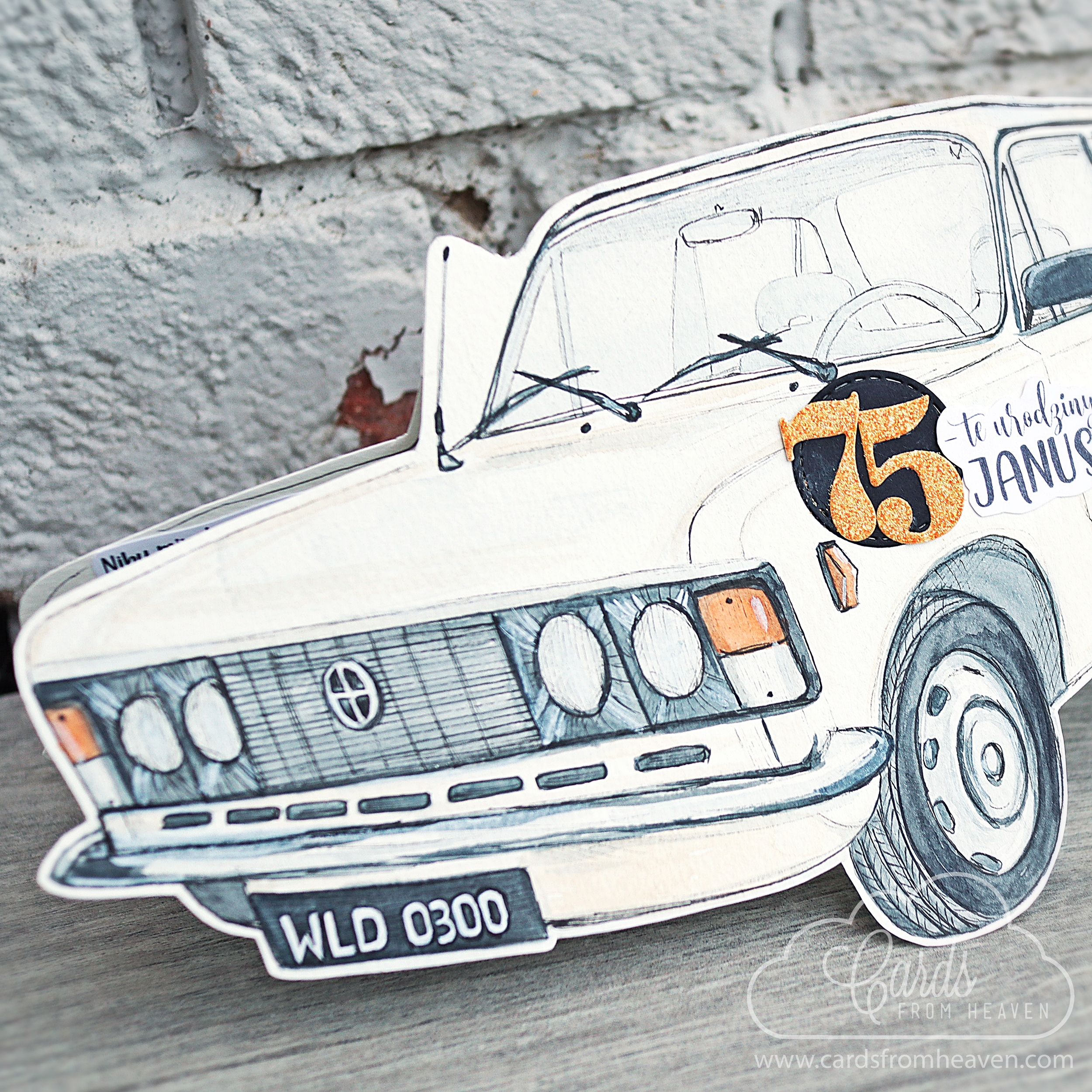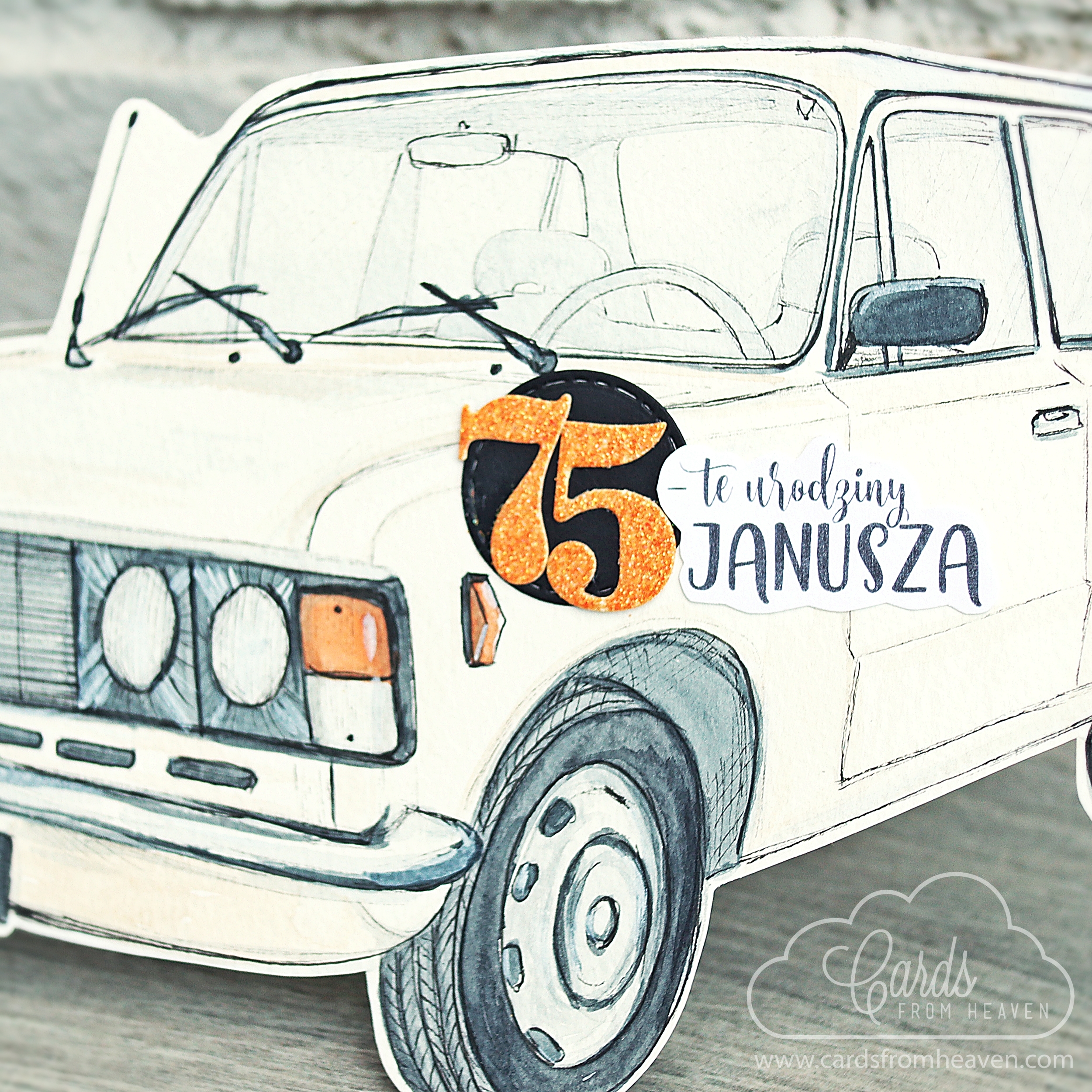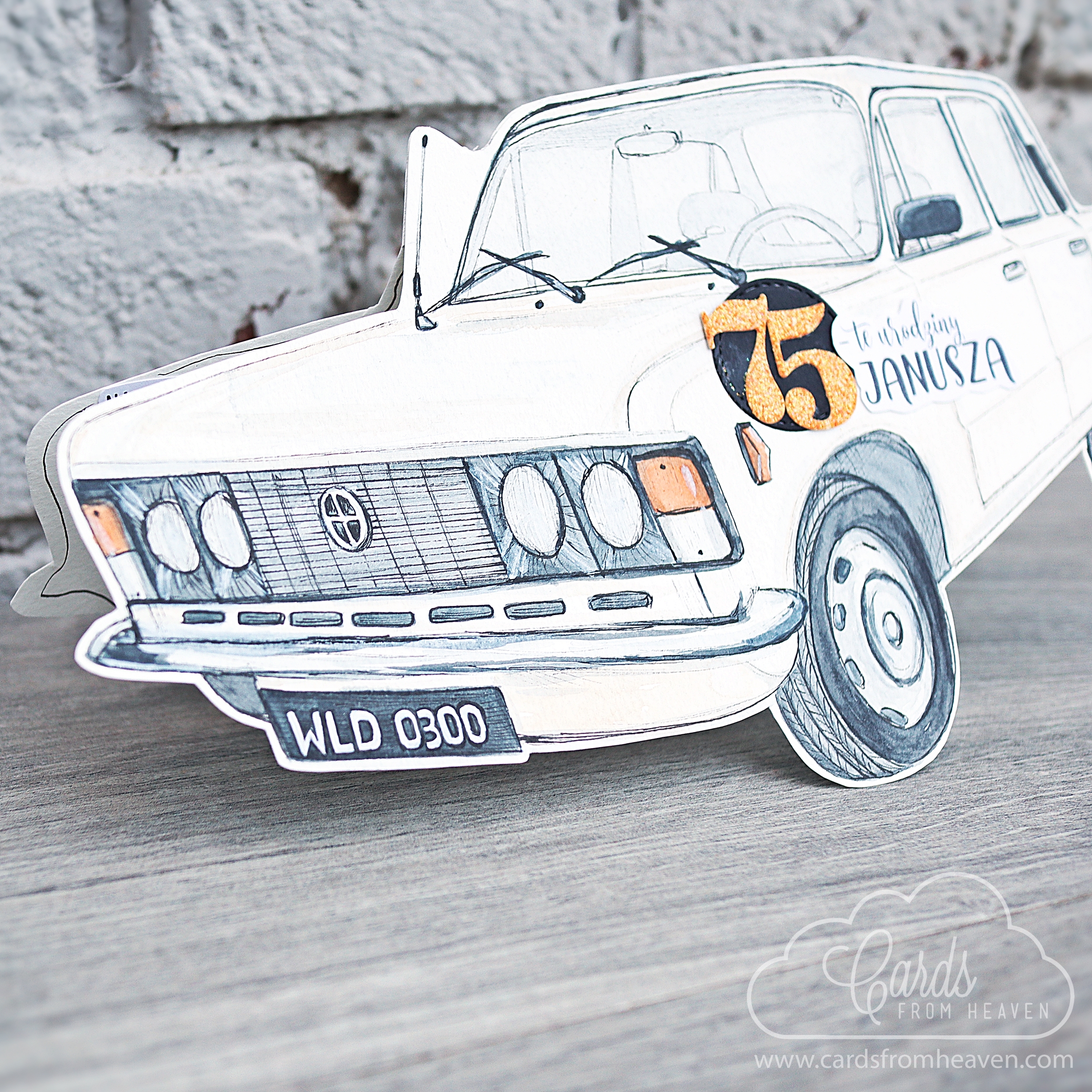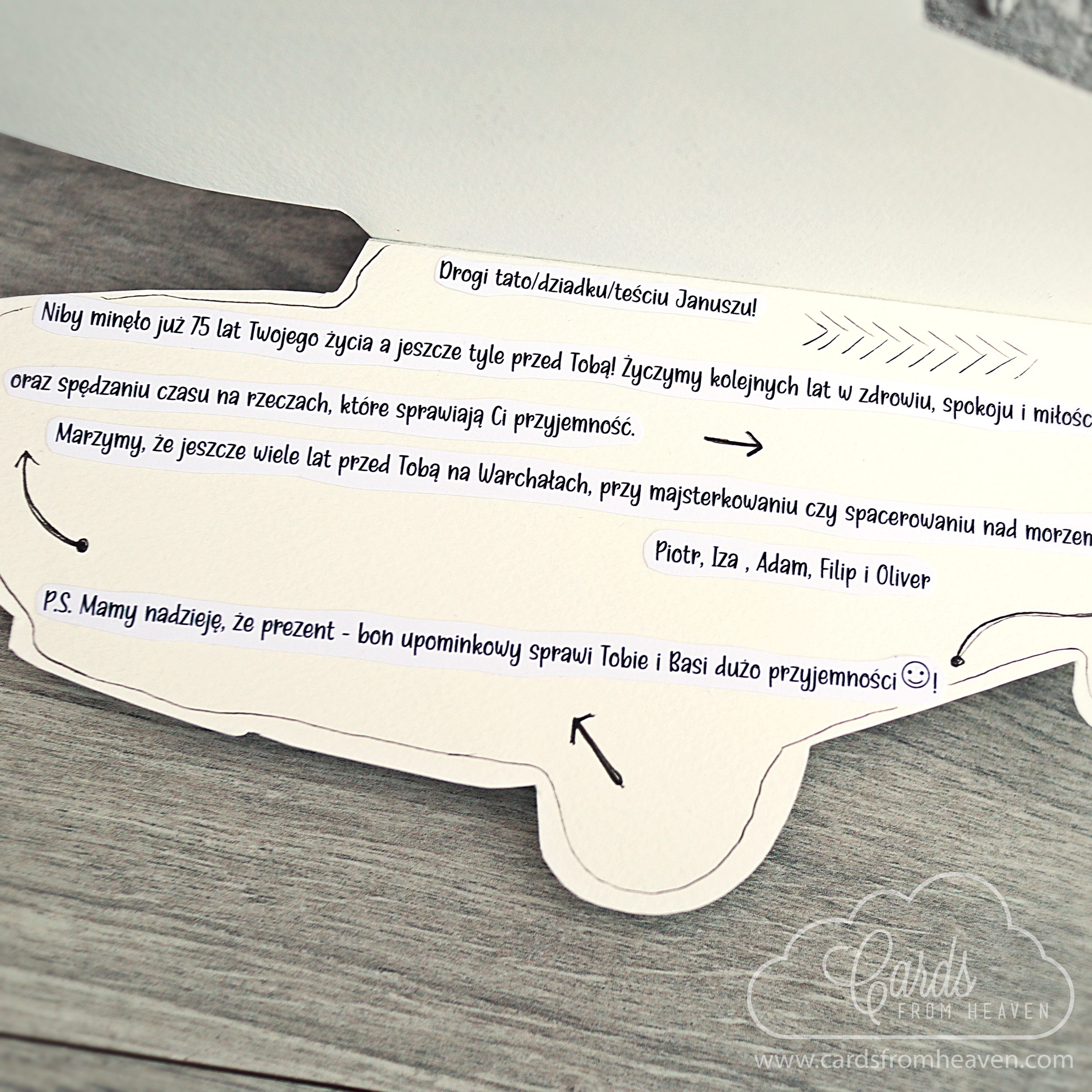 Greetings
Karolina