Hello 😀
Because of coming soon Mother's Day in UK I decided to make a card for this occasion.
I used here very stylish frames for DL shape card cut form the Craft&You Design die, and a lovely die cut wreath from this company.
Papers here are from collection "Gone with the wind" also from Craft&You Design.
I could not miss here my handmade roses, tulle, leaves and laces 😉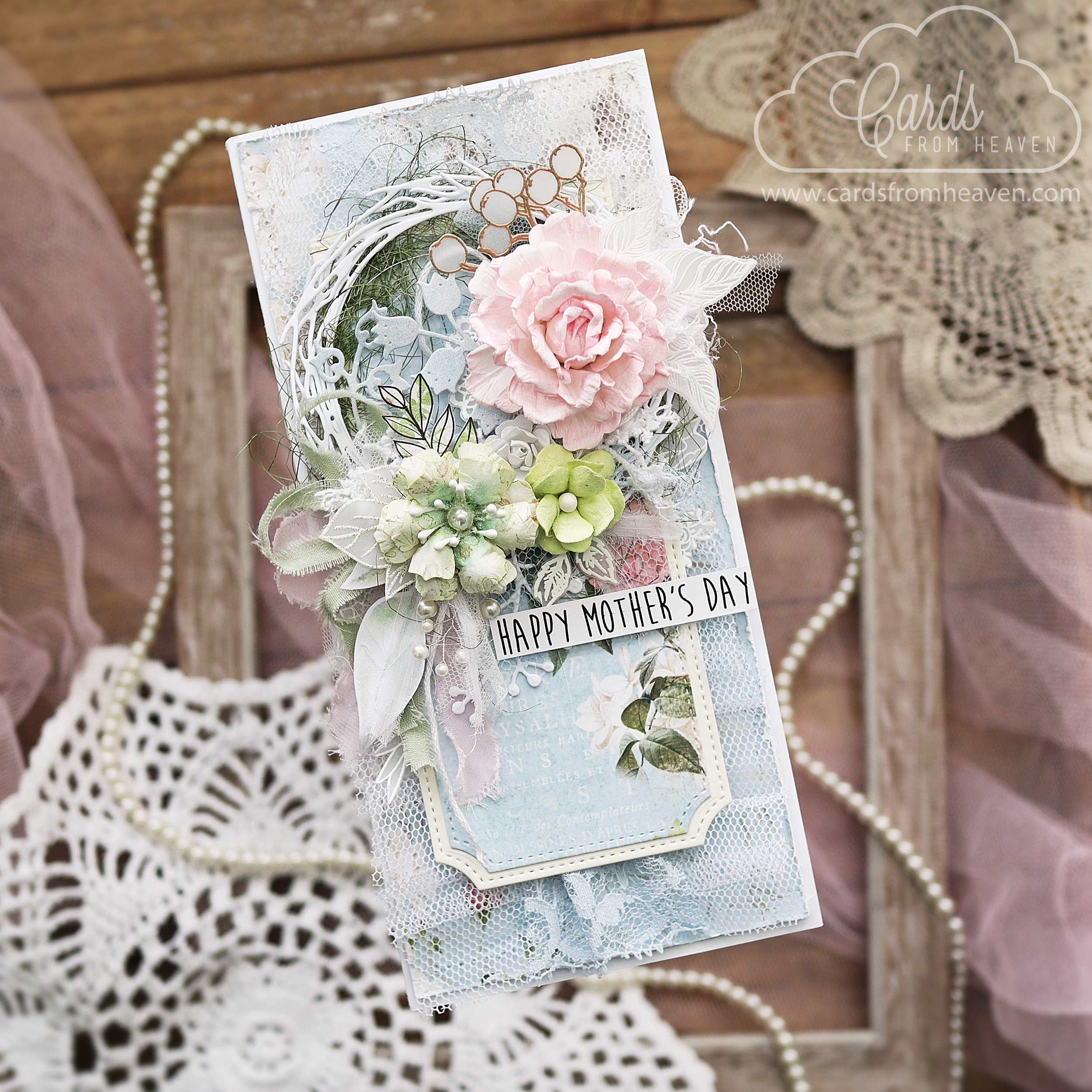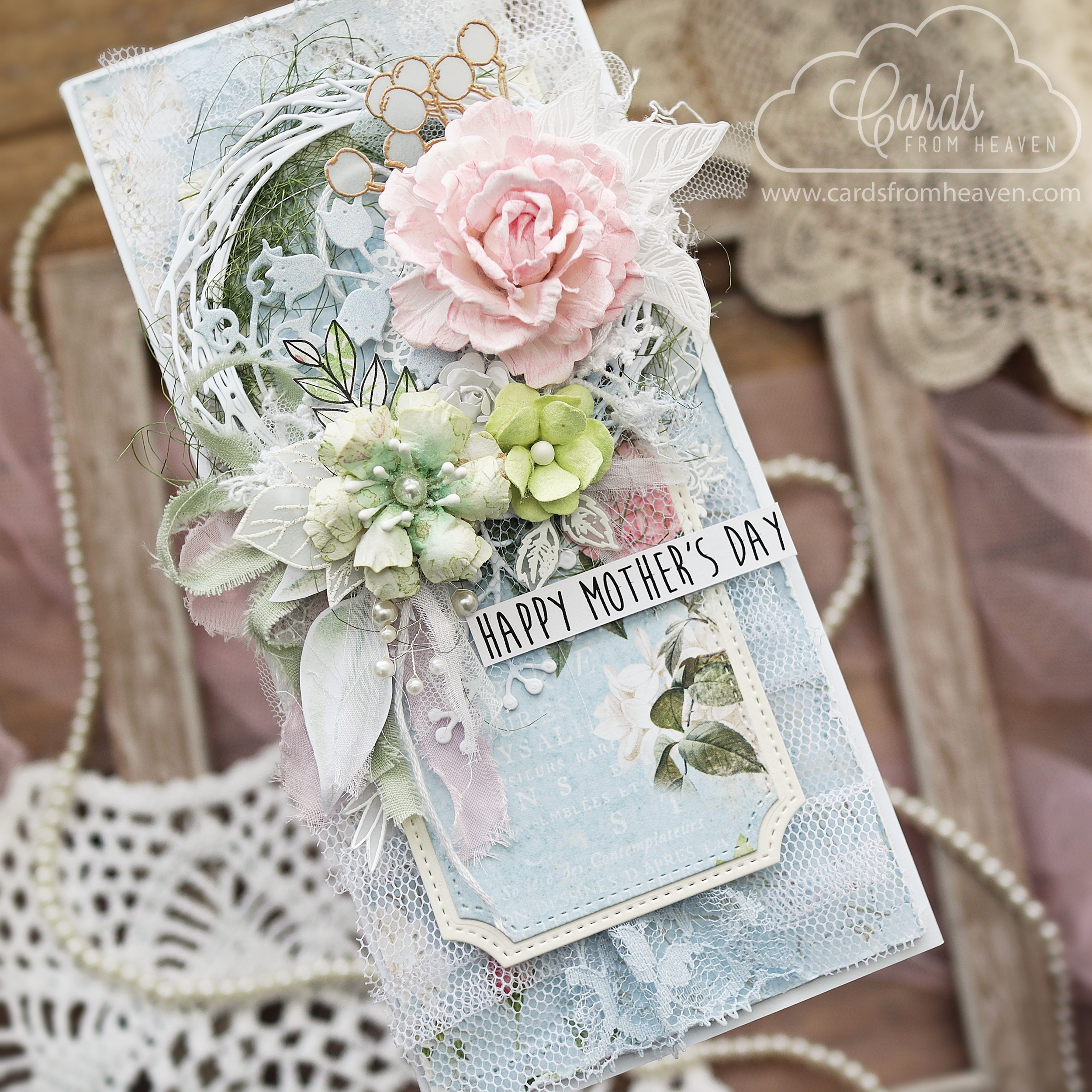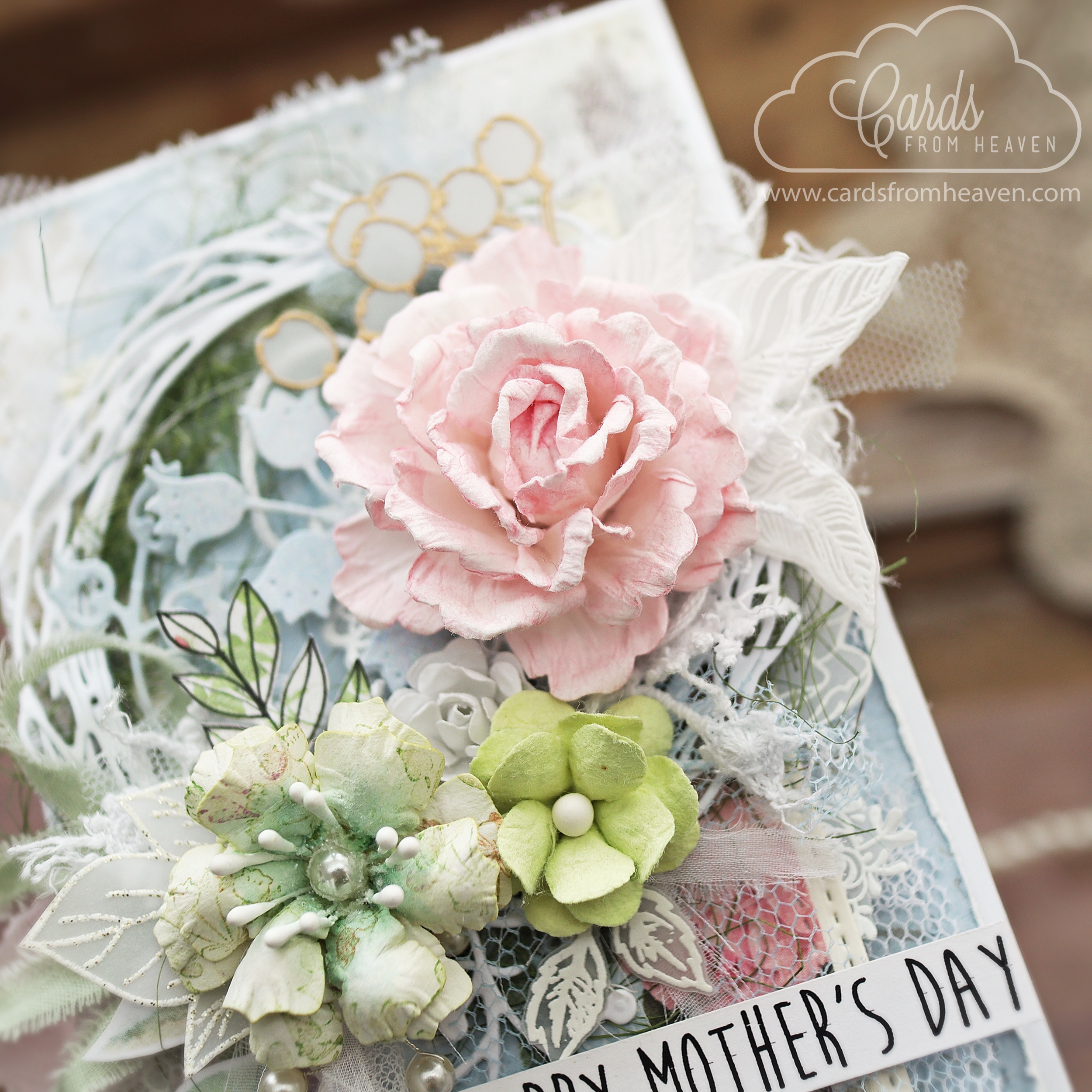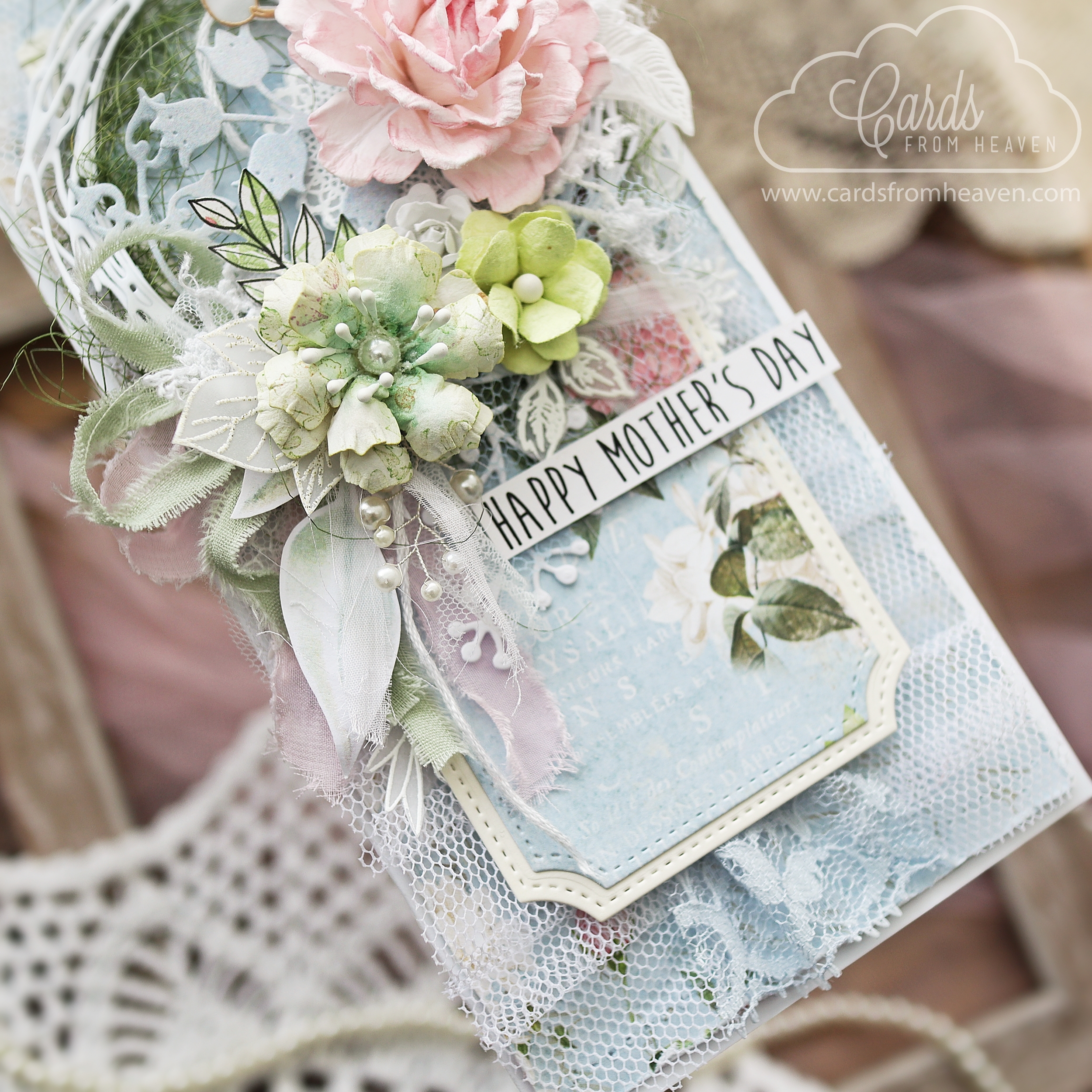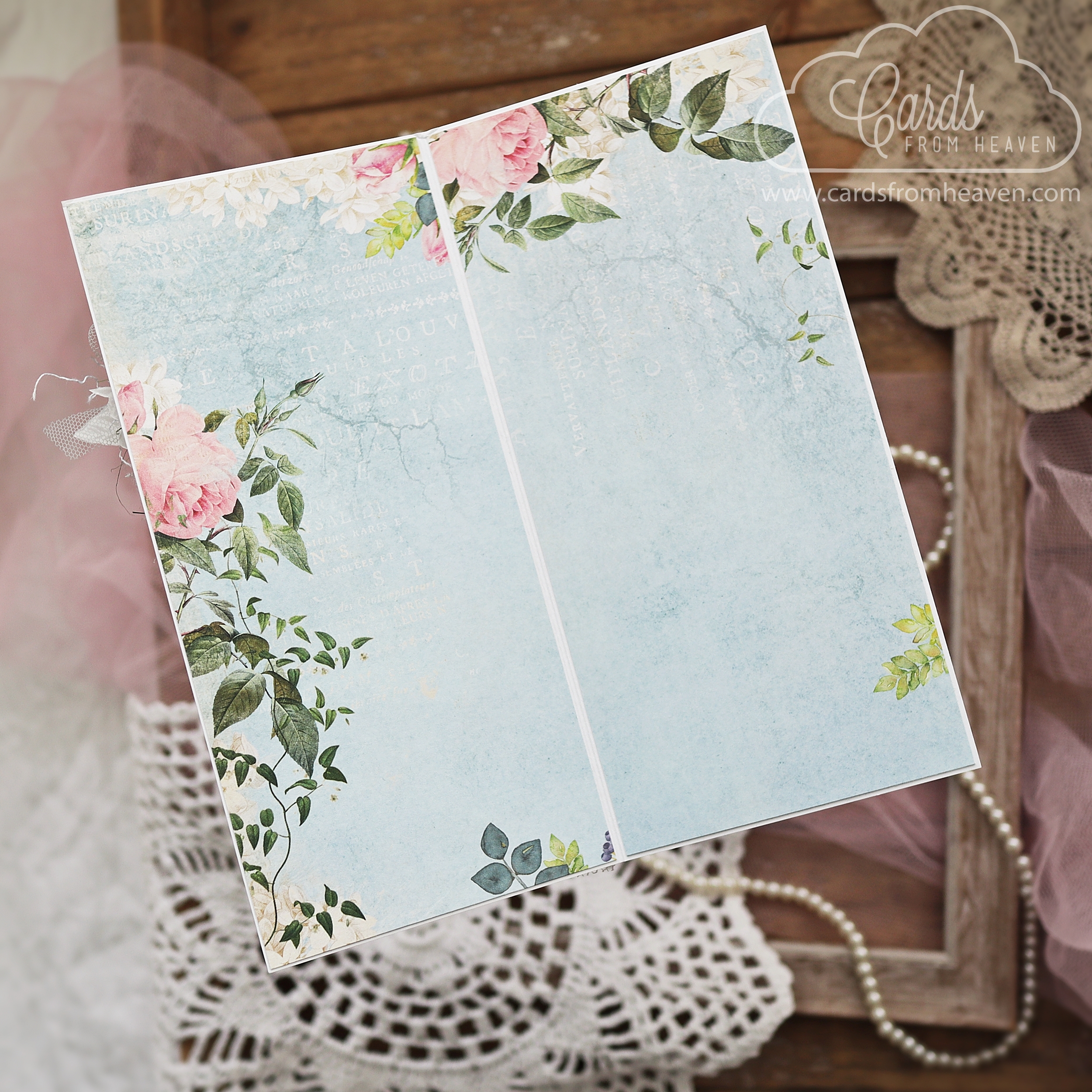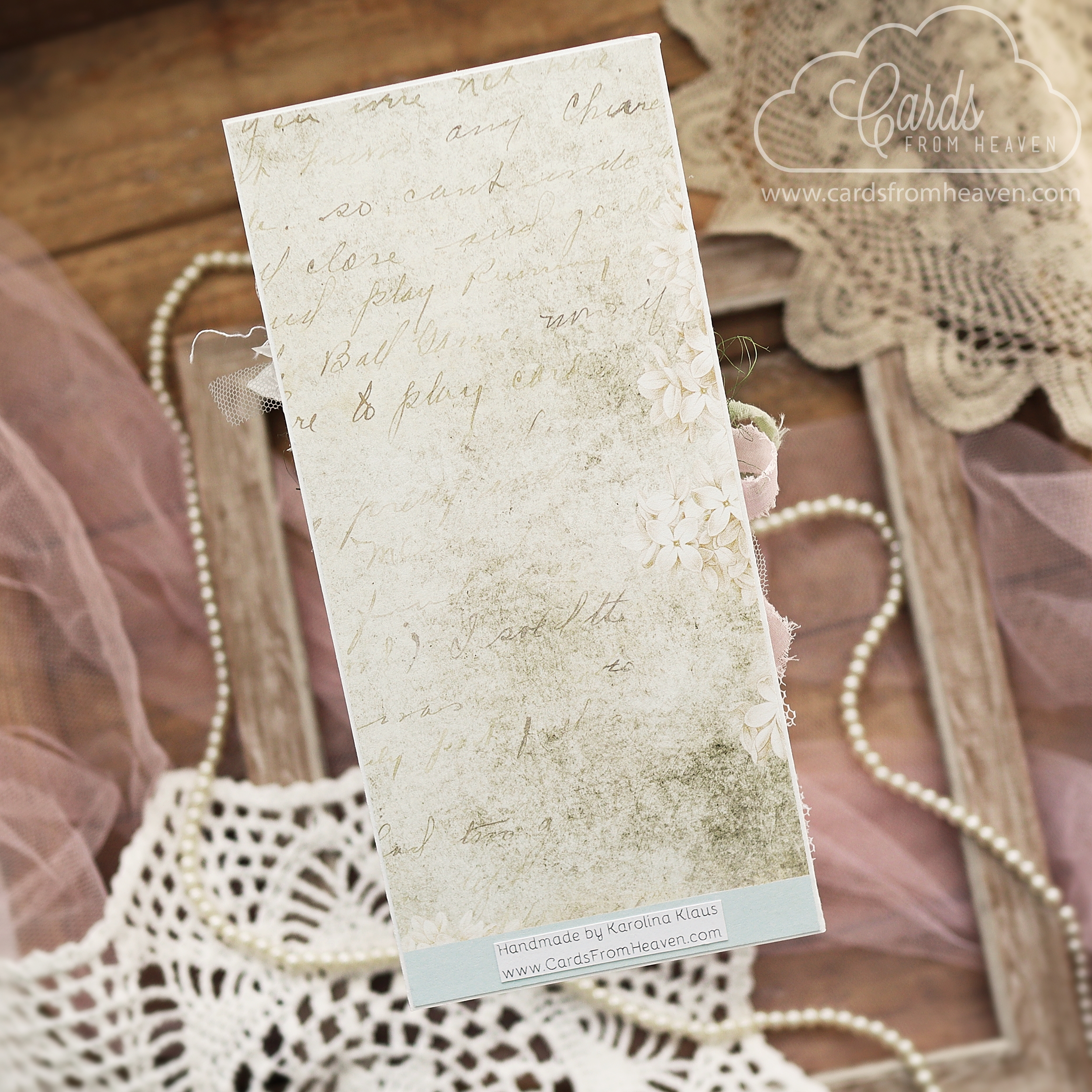 Greetings
Karolina