Do you also have hidden used presents papers that you don't want to through away? I definitely have 😉 Today I will show you how to used them as a element of a card.
So just prepare:
-piece of paper(I used 160gsm)
-brush
-PVA glue
-scissors
-chalk paint(acrylic or latex works well too)
-used presents paper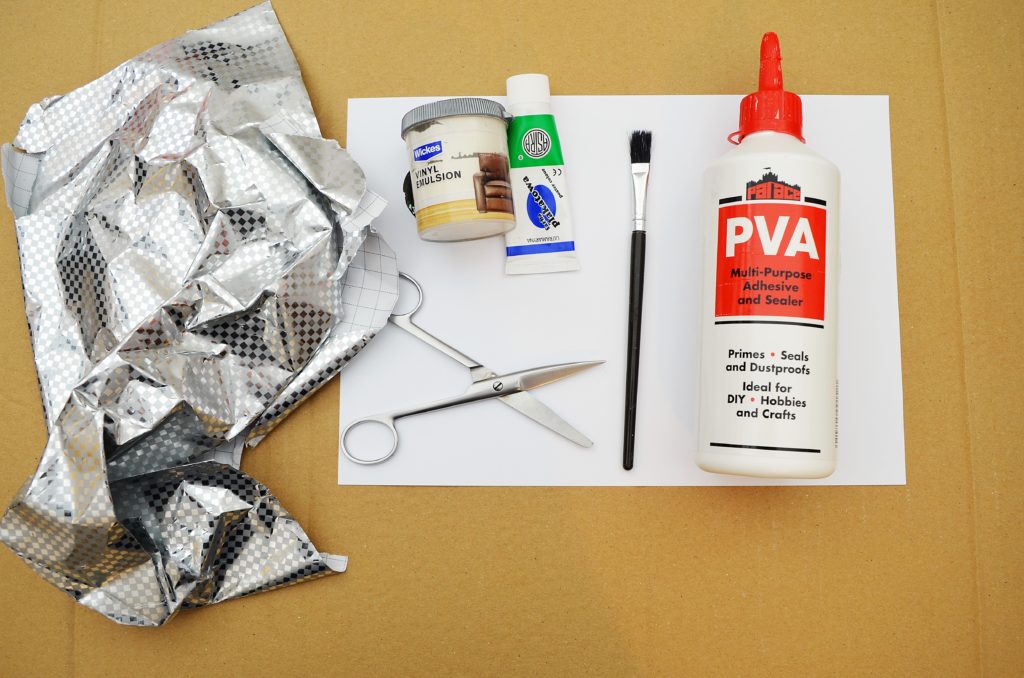 1.Tear up paper to a smaller pieces(you can also crumble it which gives extra texture) and glue them to a paper. If you like game Tetris this task is for you 😉  Don't forget about the edges of overlapping pieces.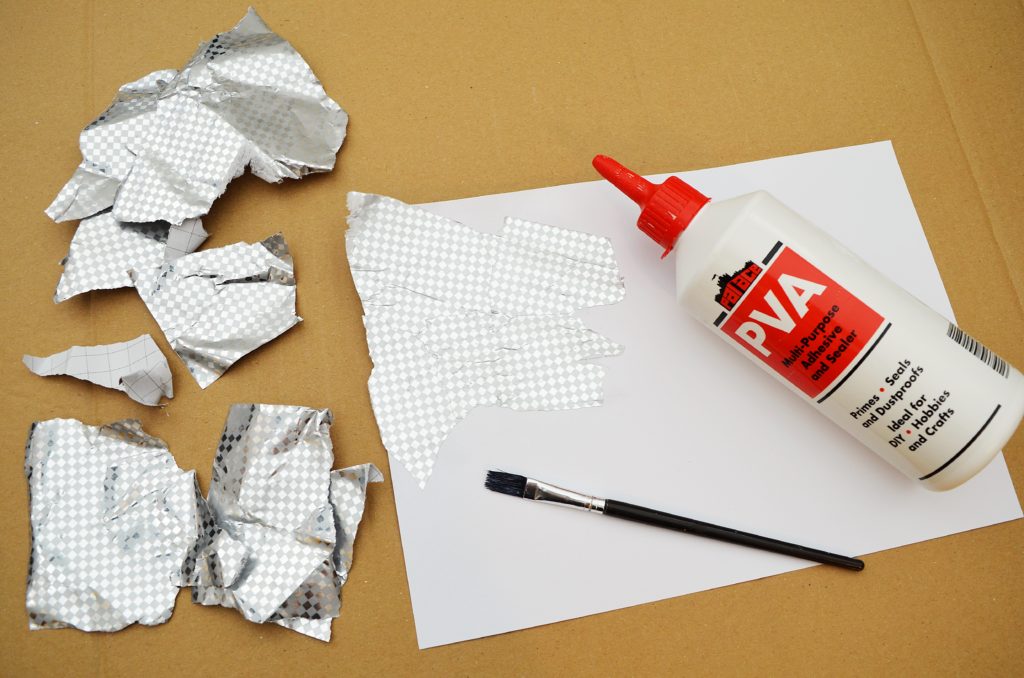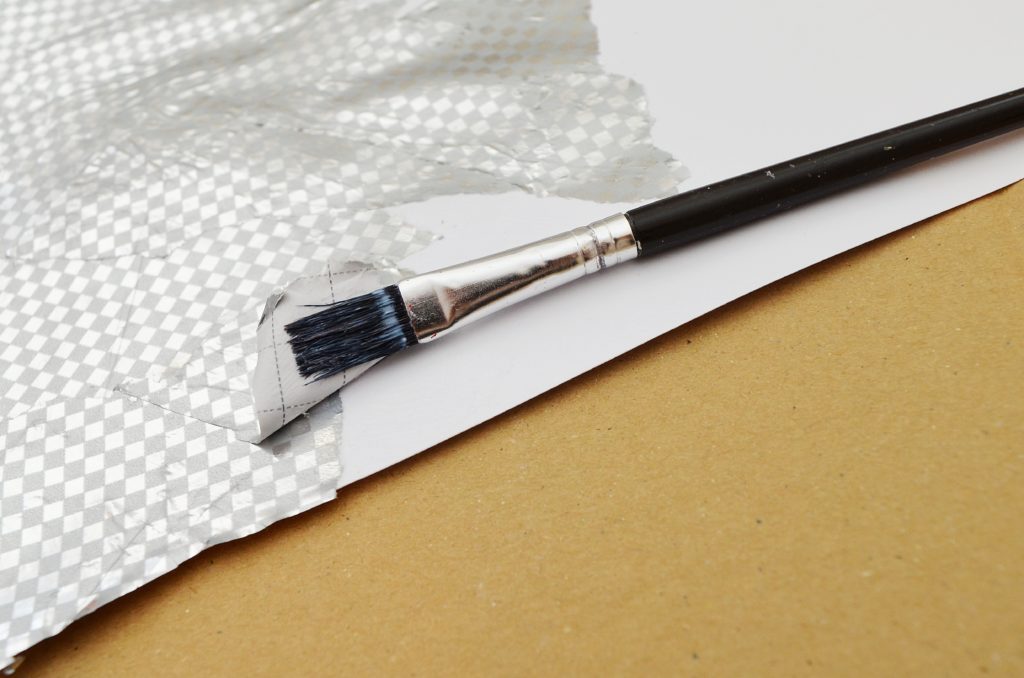 2.Cut hanging out pieces.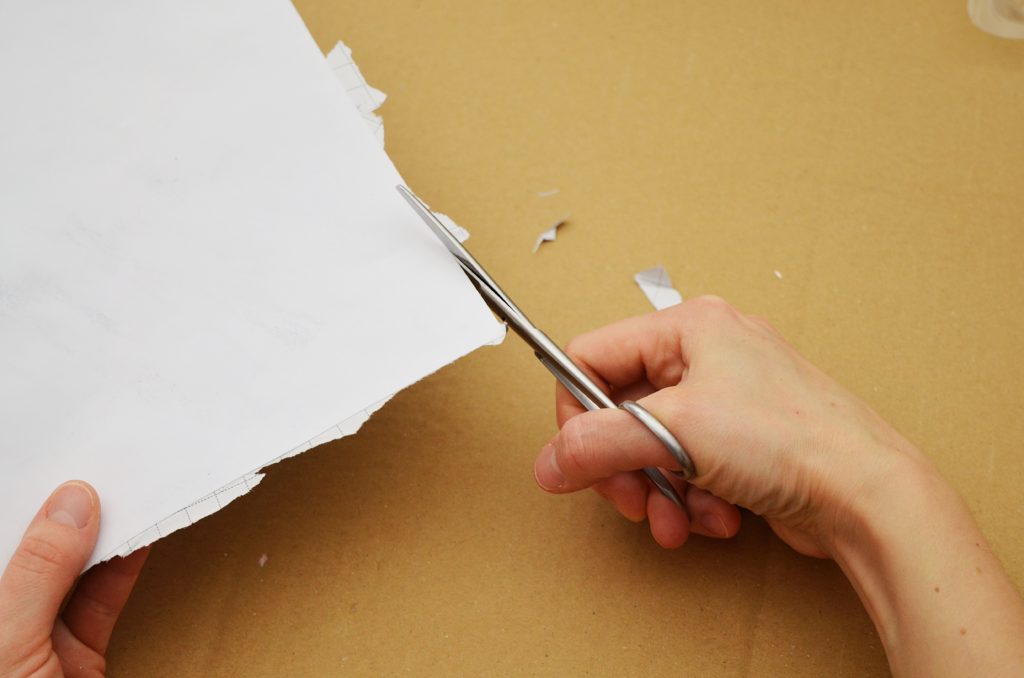 3.Leave it to dry(you can use a heat tool)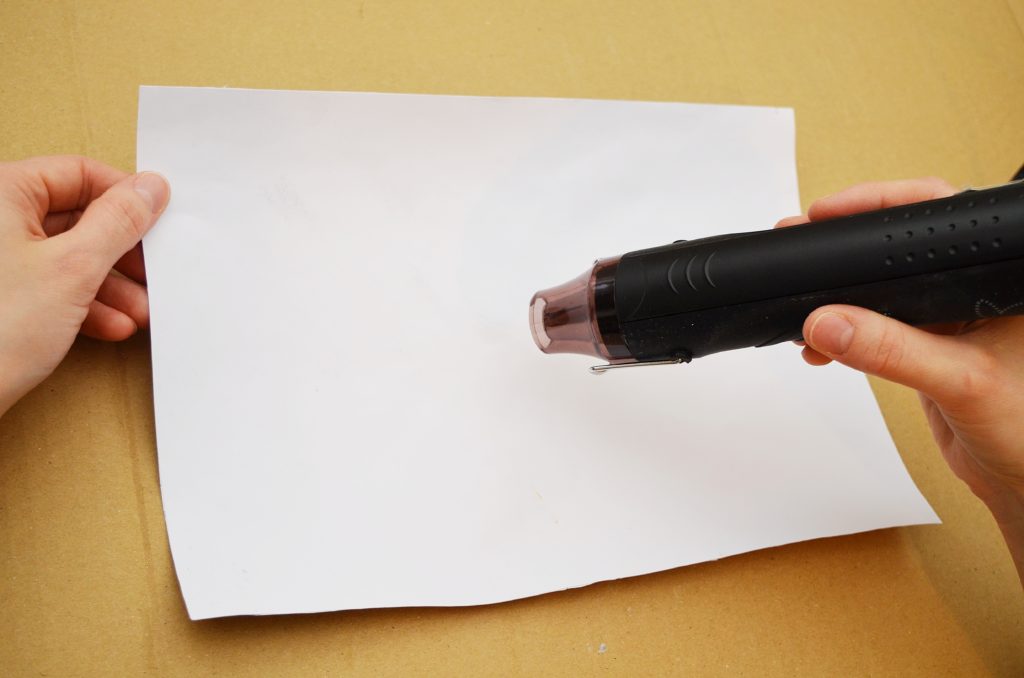 4.Paint a whole sheet using a dry brush technique but  leave some unpainted spots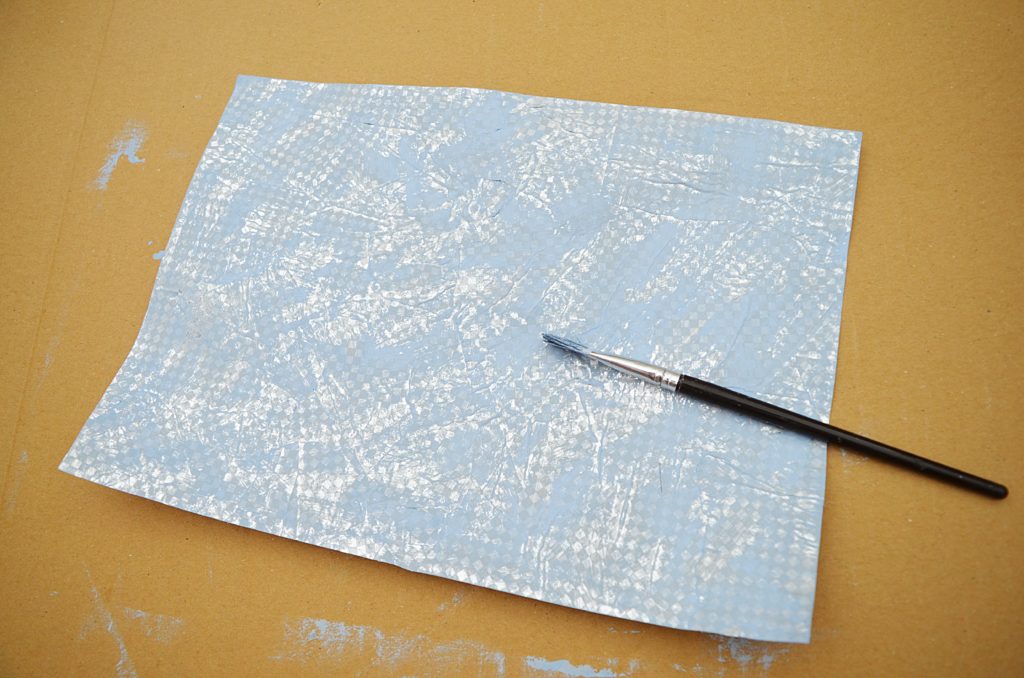 5.When it dries you can use it as a background or cut it with a scissors or dies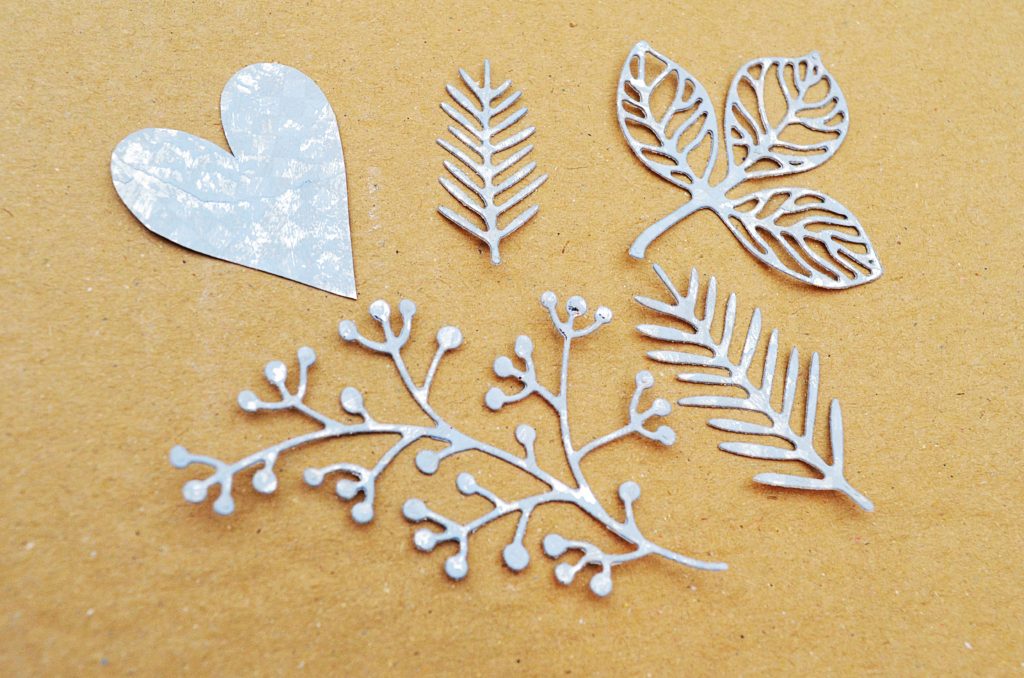 Instead of paper for packing presents you can also use a silver lined paper from chocolate(crumbled and glued this way will give a nice texture).
I, of course, couldn't stop myself from use my leaves straight away in a tag: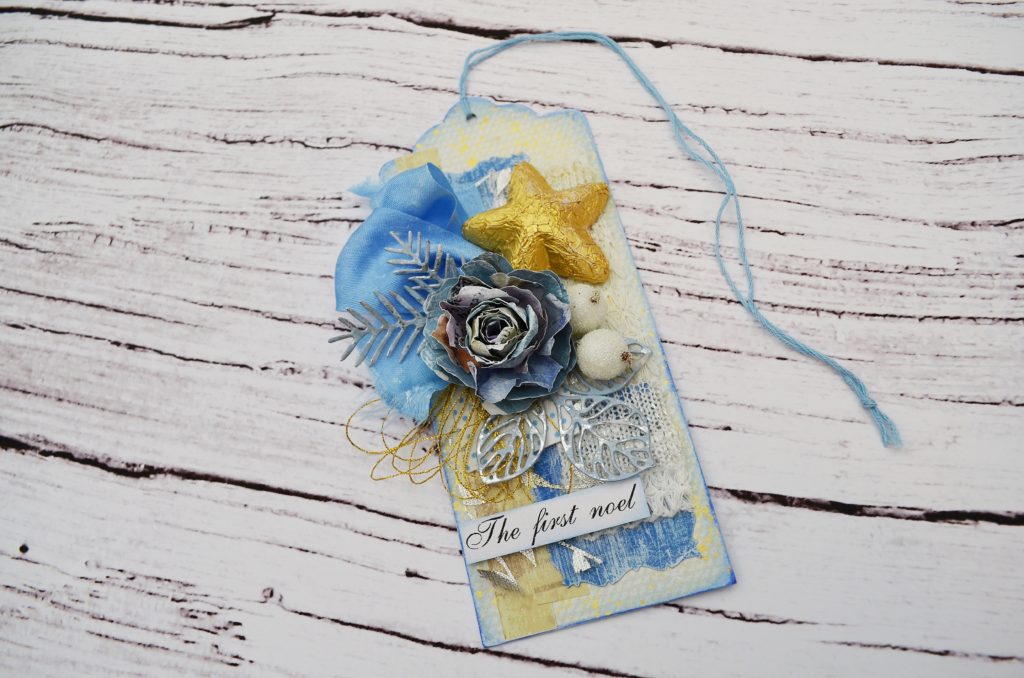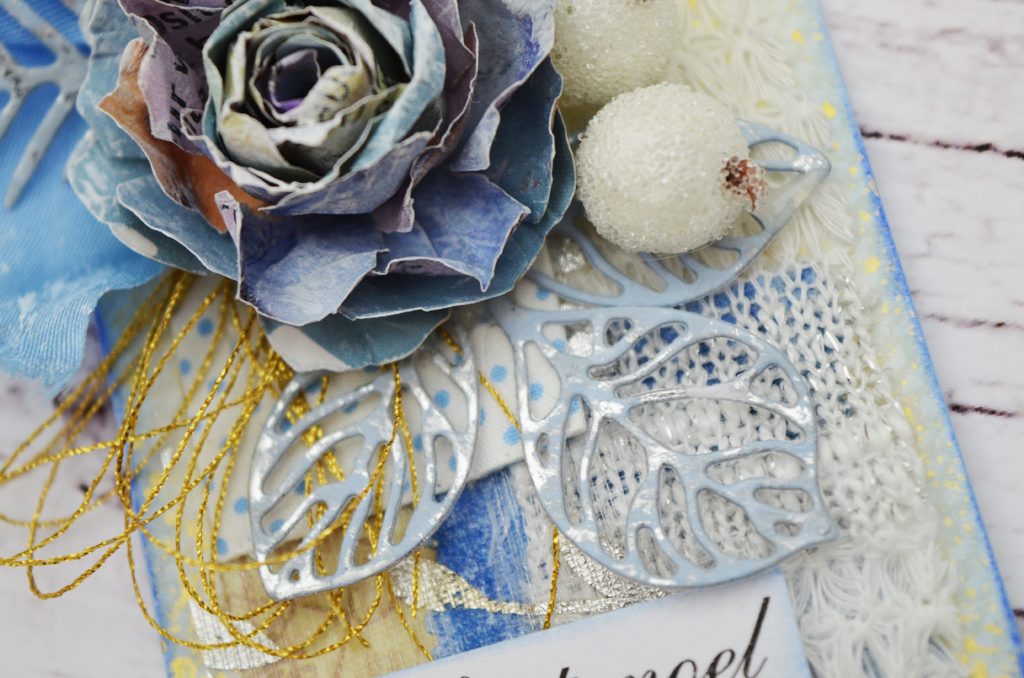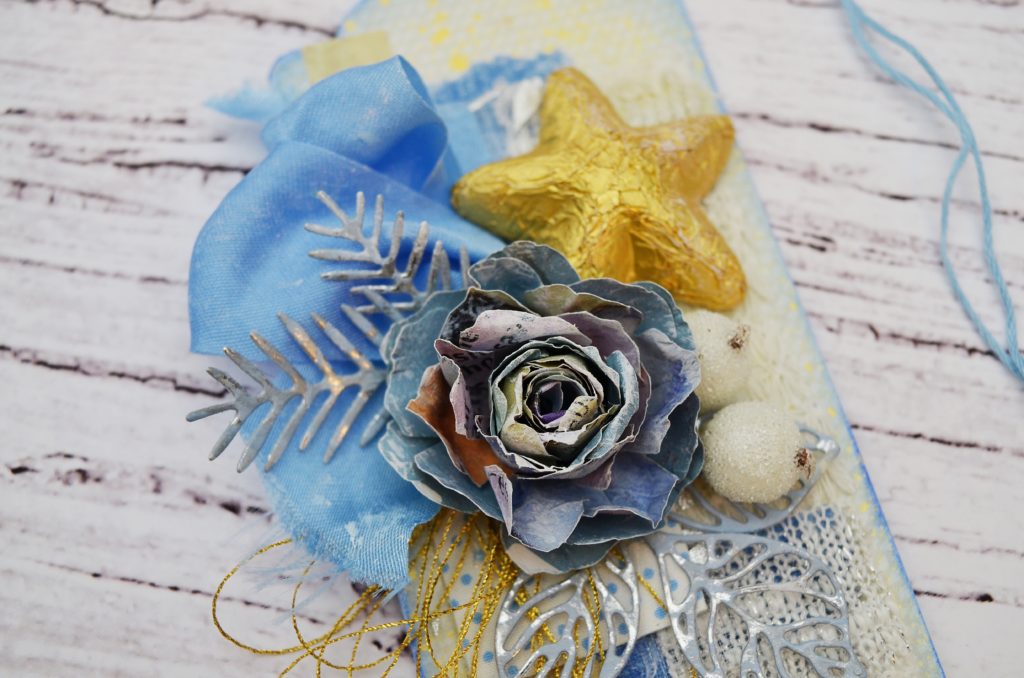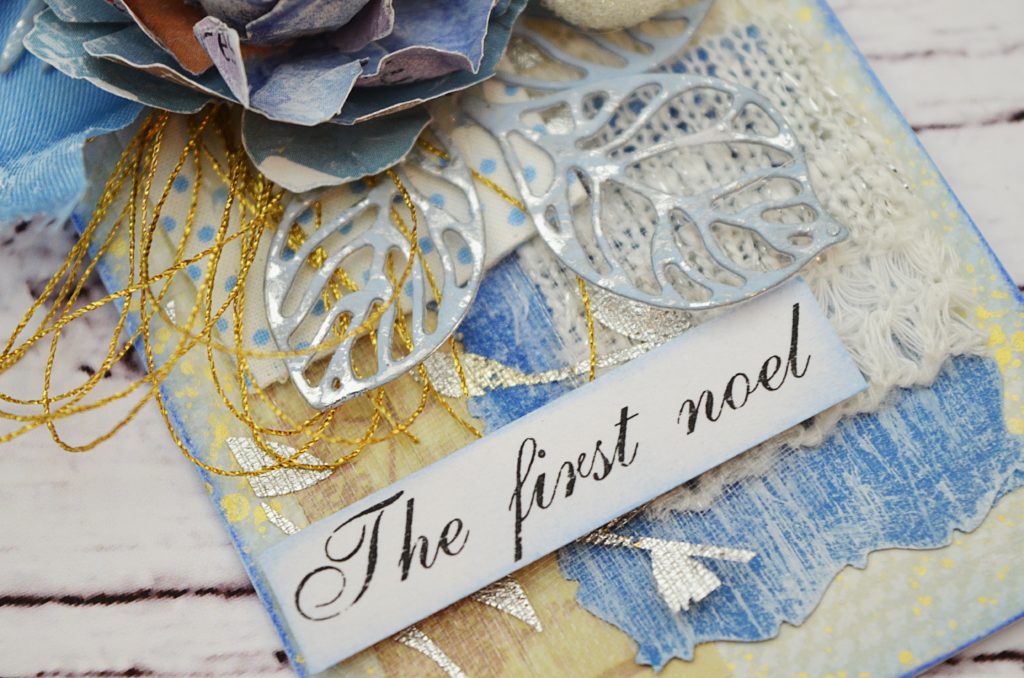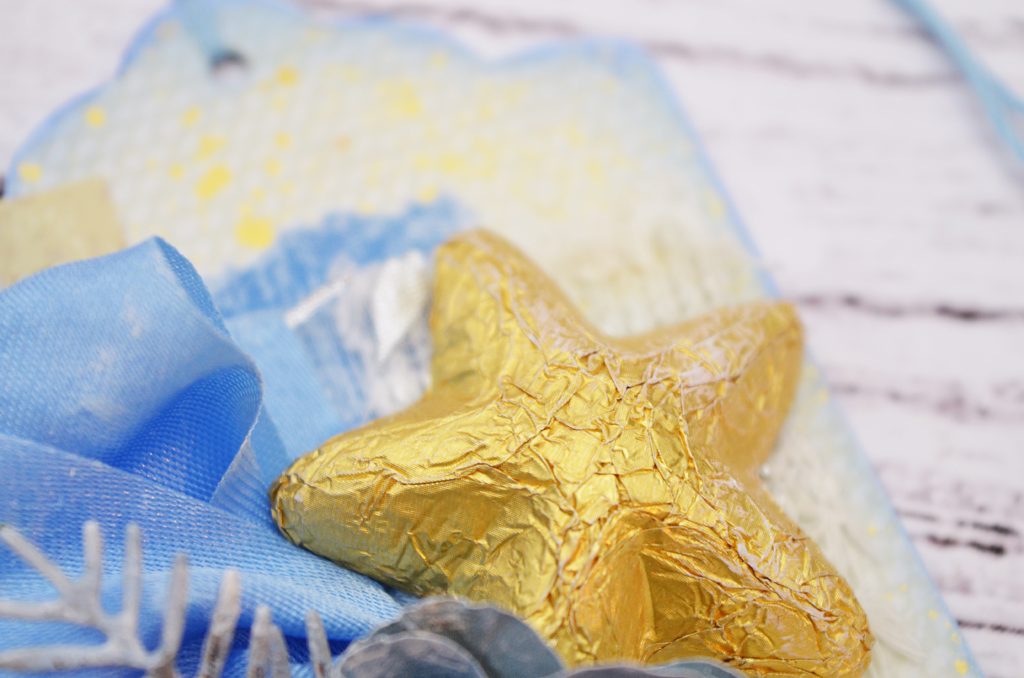 My project have handmade flower, pieces of ribbons and fabrics. Star it's actually cutted in half styrofoam form and pasted with a silver from a Ferrero Rocher :p
My tag goes to Manuna challenge: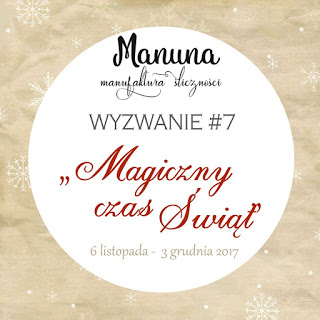 I'm also sending it to Craft Passion Bingo challenge- I'm using diagonal line- TWIGS/LEAVES-FLOWERS-LAYERS: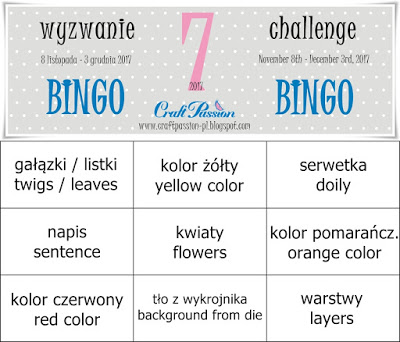 i would like to take a part in Zielone Koty challenge: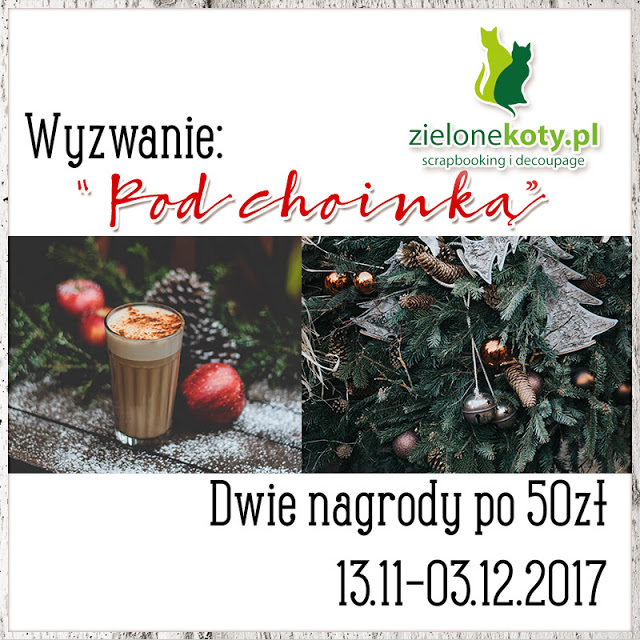 Kisses
Karolina