Hello 🙂
Today, I decided to use a beautiful papers from the UHK Gallery, which I won some time ago.
So I made a purple-yellow card, which can be perfect for a birthday or nameday. Of course I used my handmade cabbage roses 😉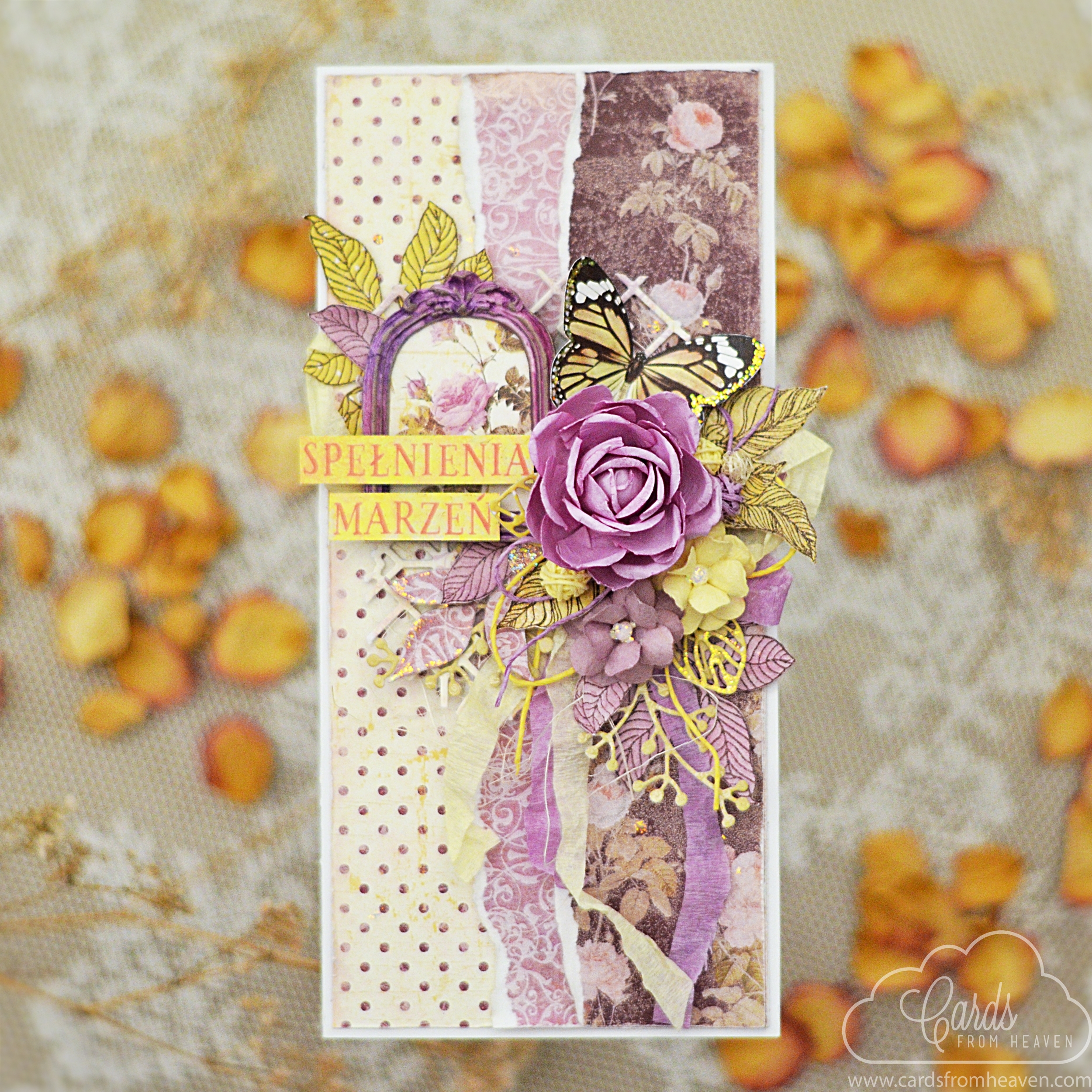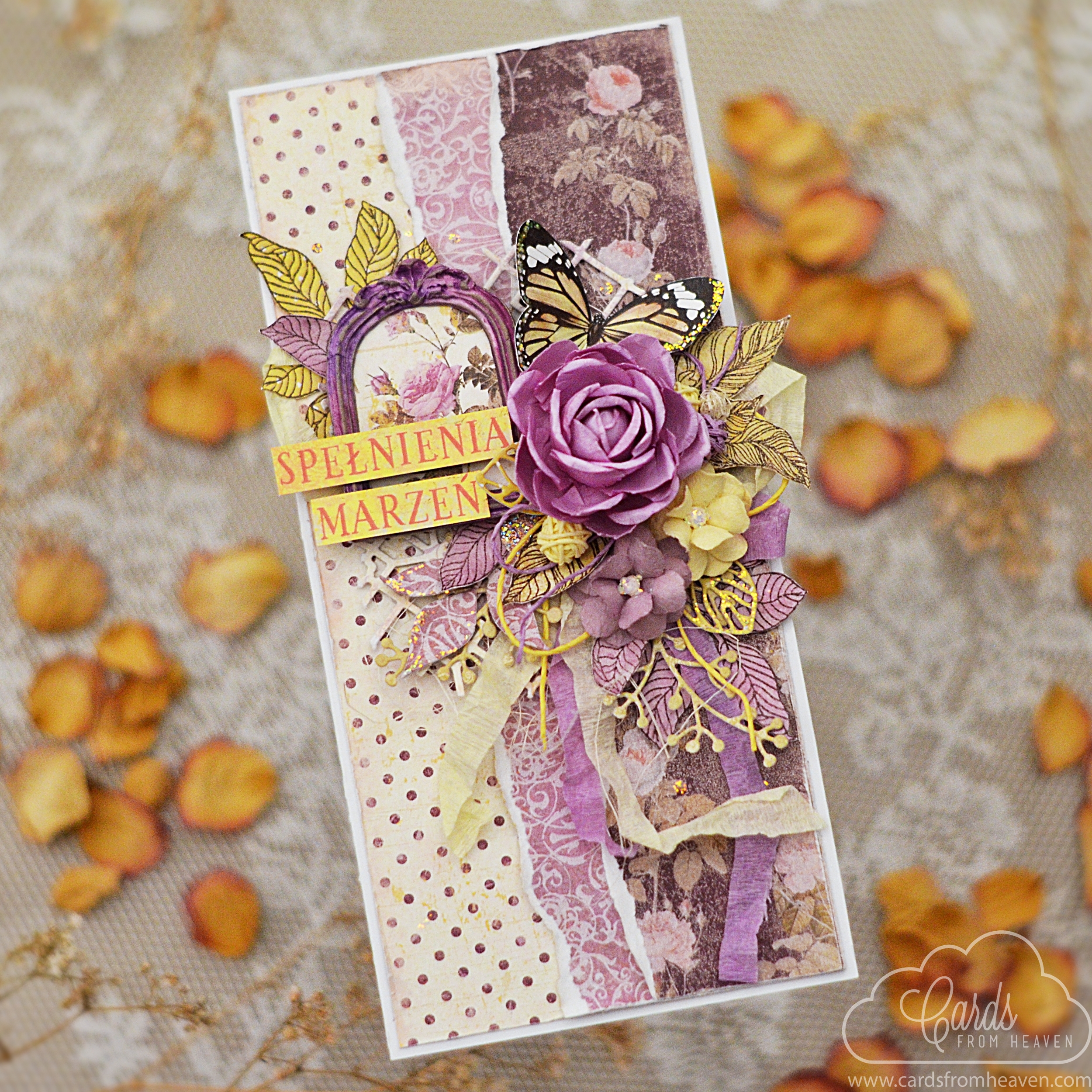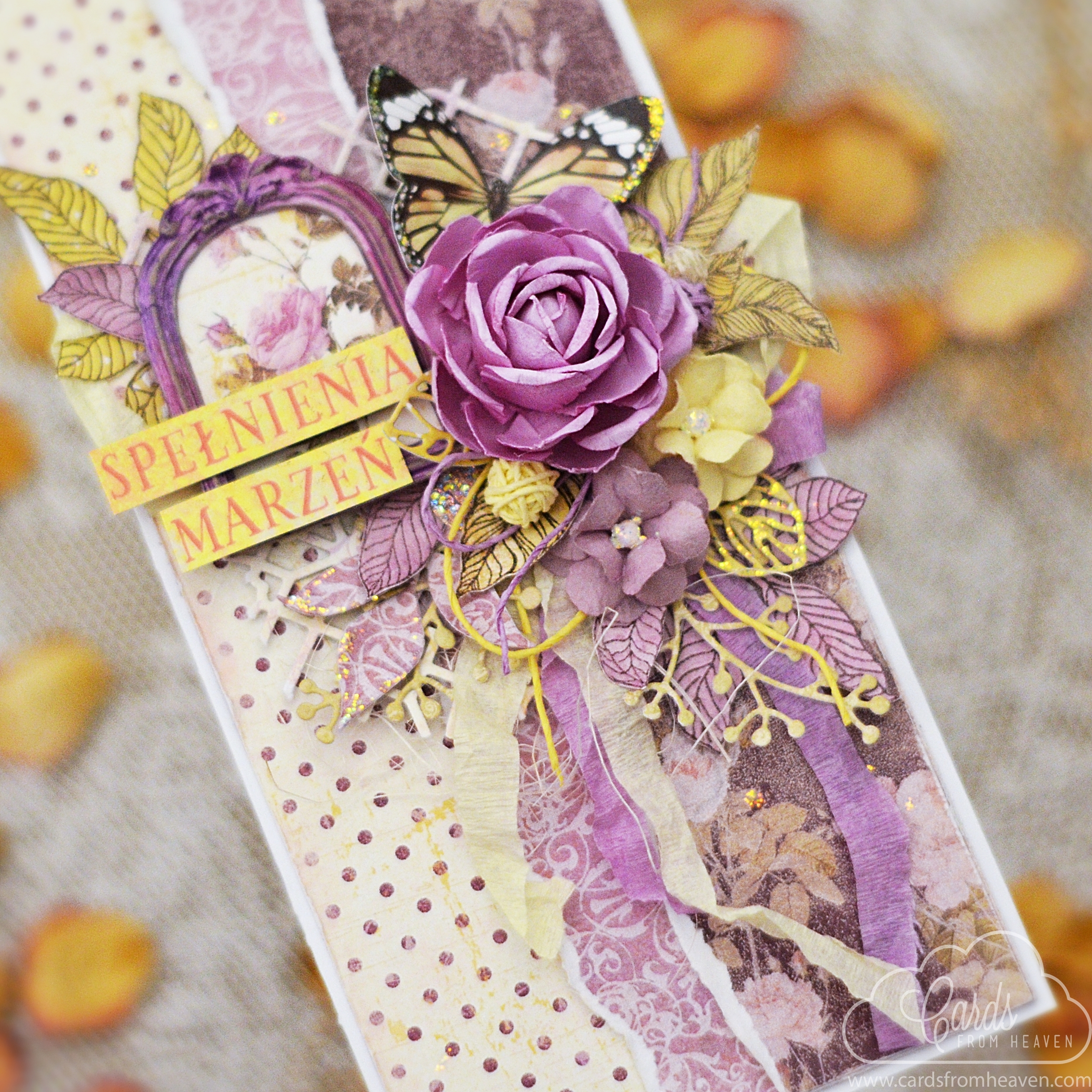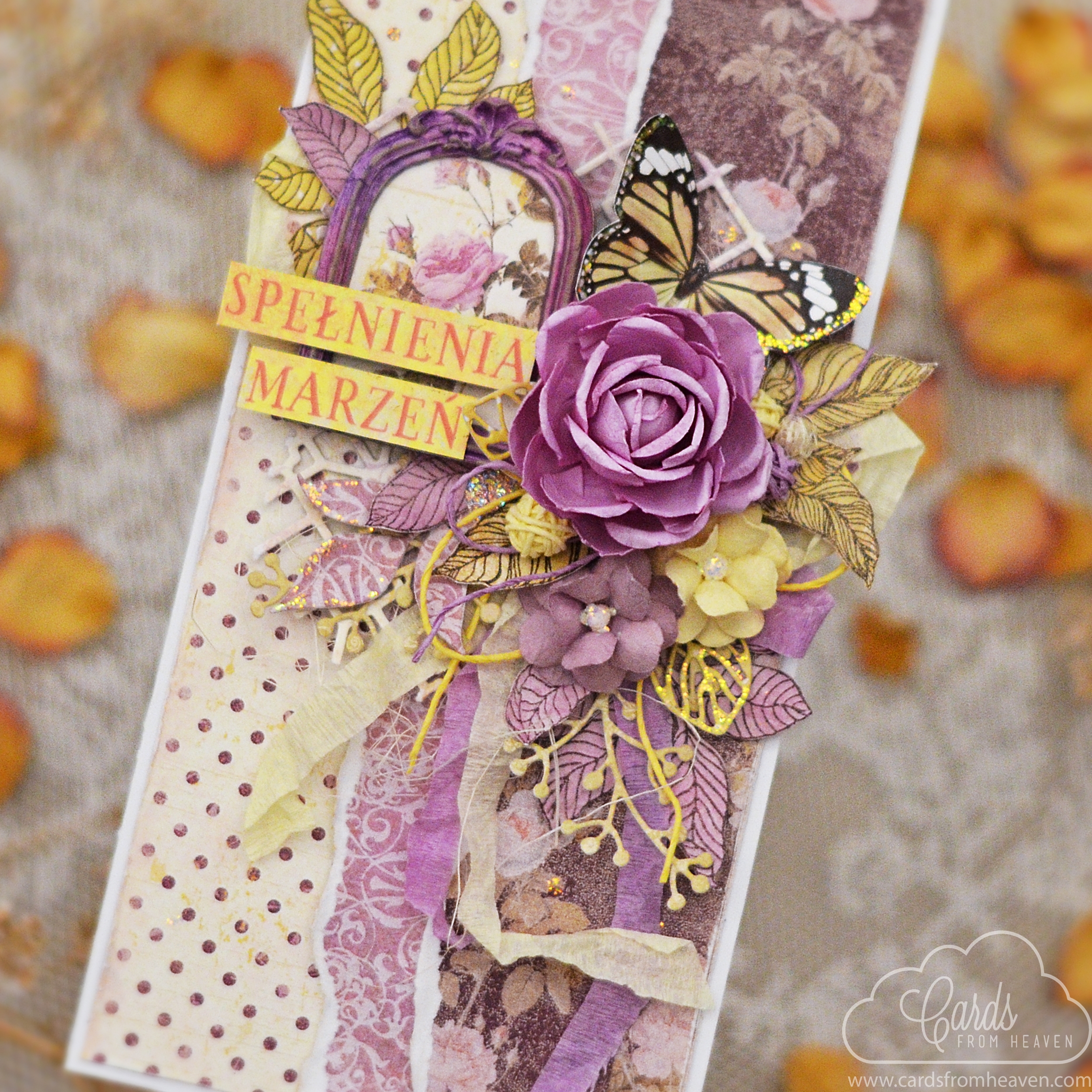 I'm sending my card to the Country View Challenges for a complimentary colors challenge.
I used purple and yellow here.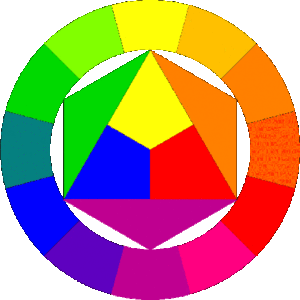 Greetings
Karolina