Hello after a long break 😃
Today I want to show you a Christmas card in a very traditional colors.
I used here papers from Craft&You Design "Colors of Christmas" collection, embossing on a vellum made using Lesia Zgharda stamps.
There is a sisal, slice of orange, pine cones and tulle.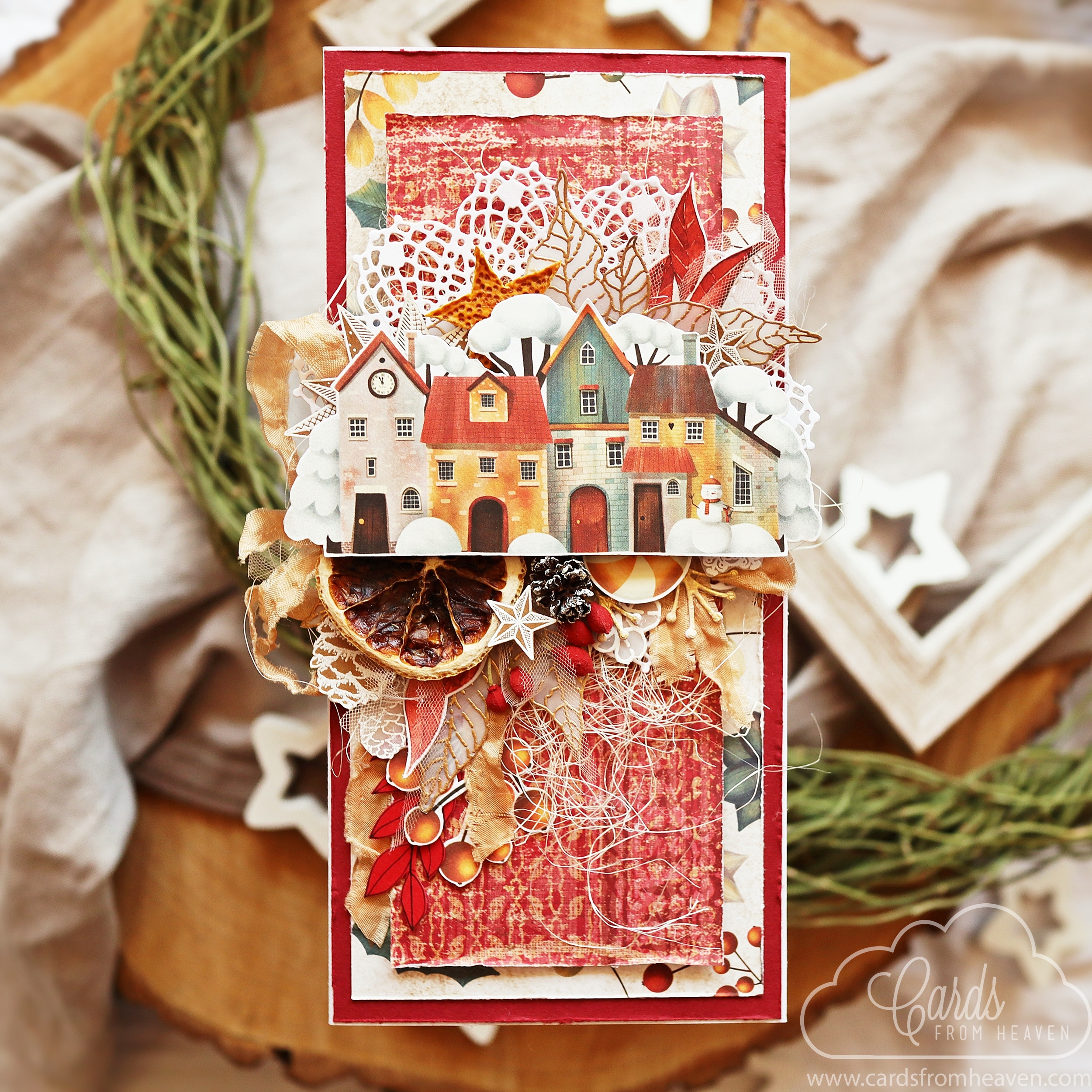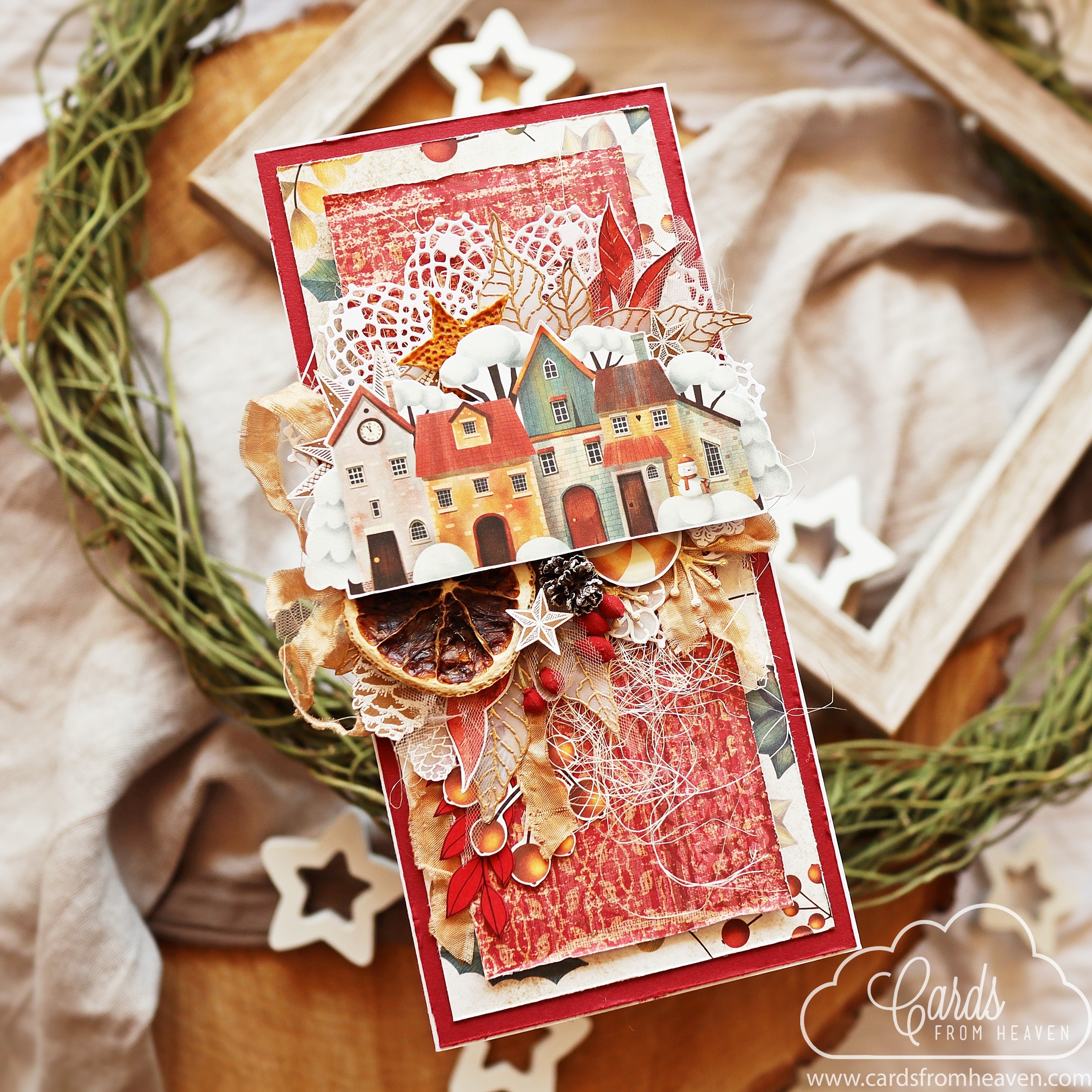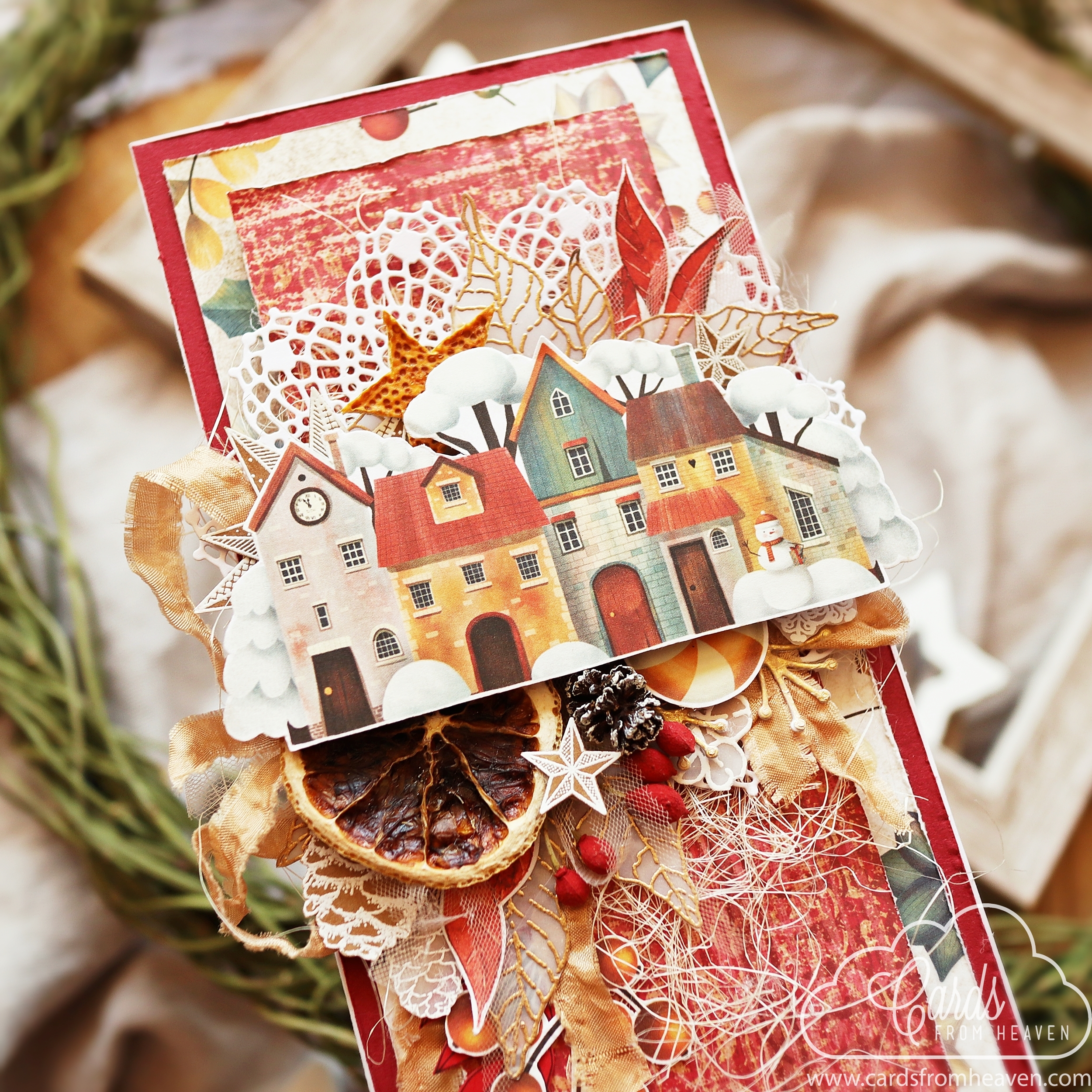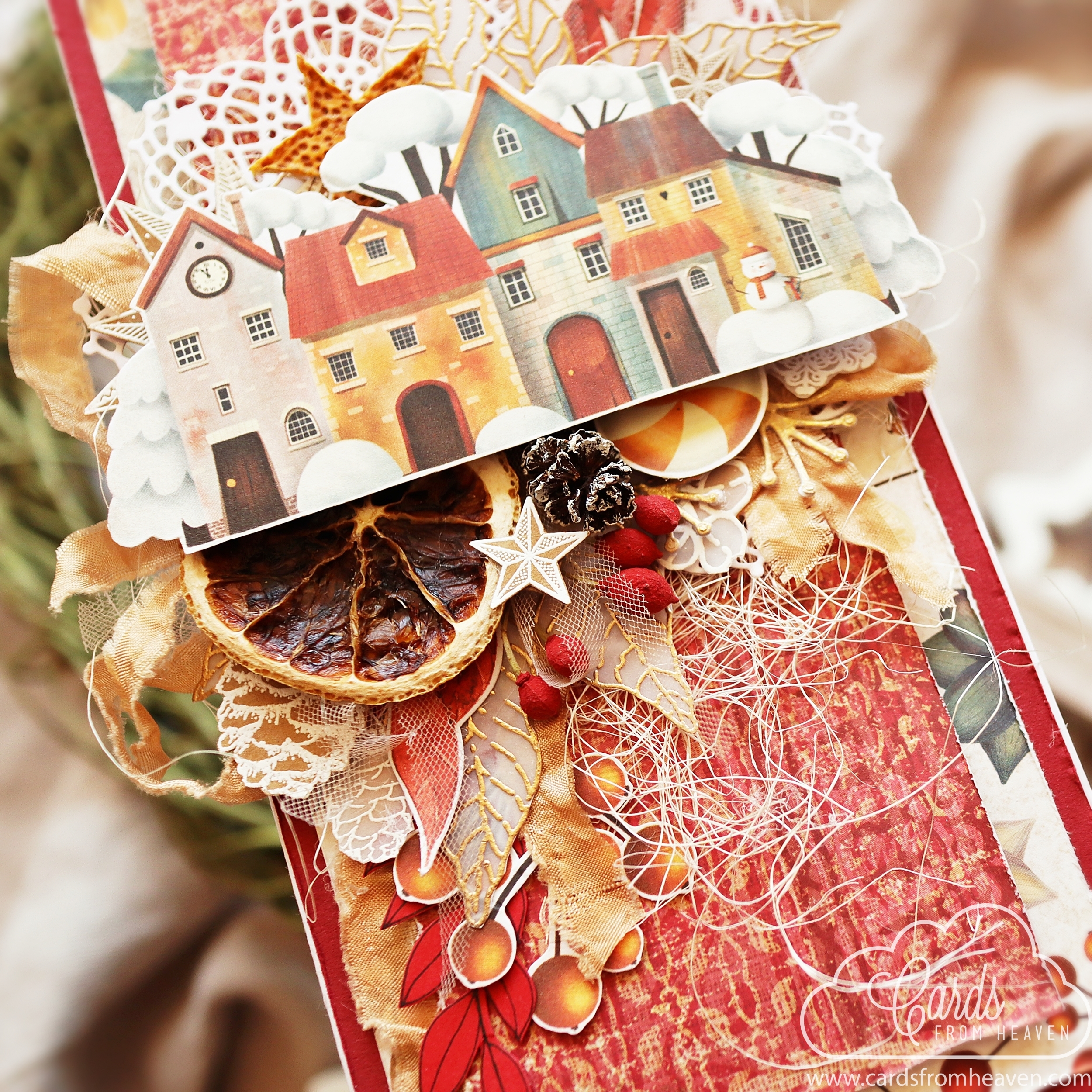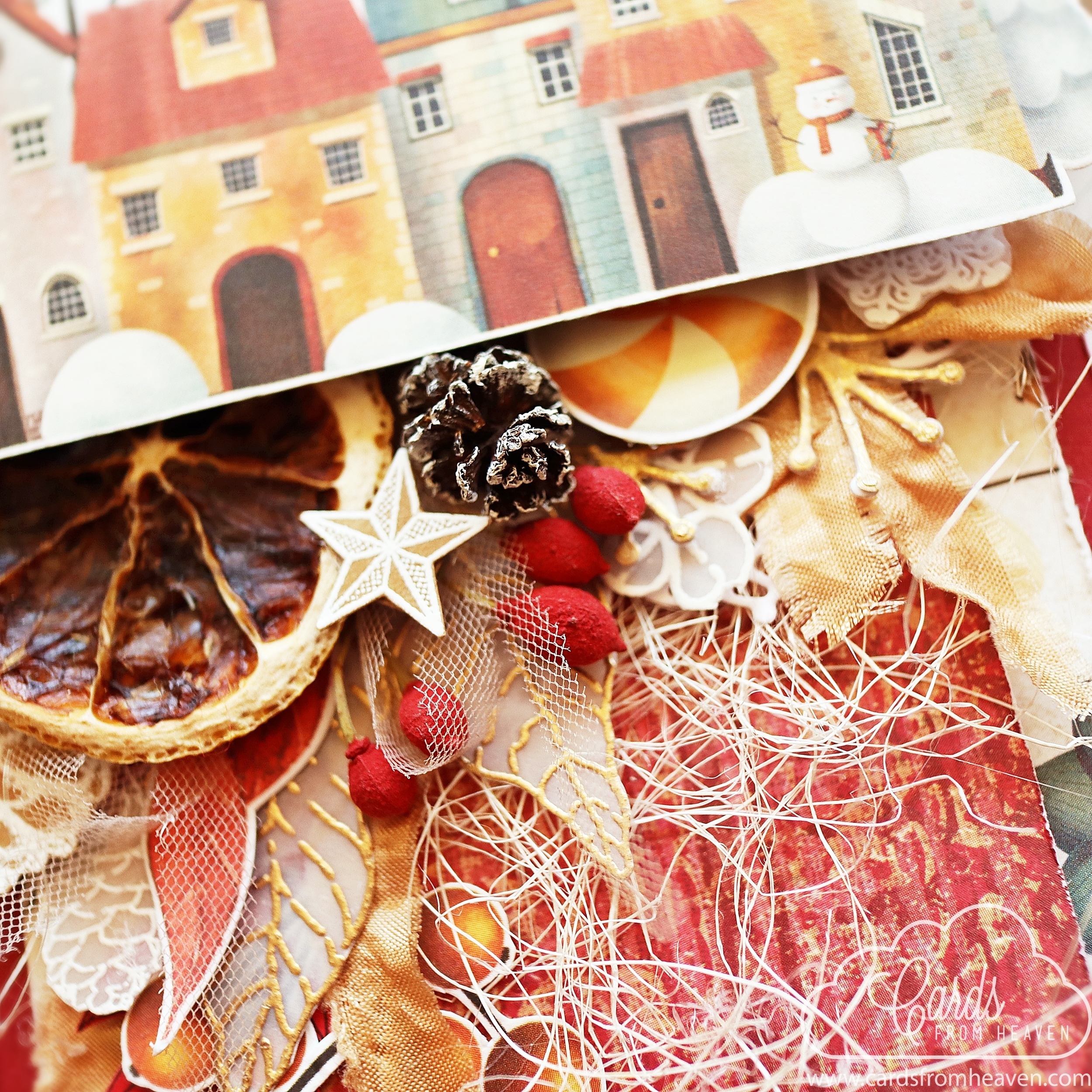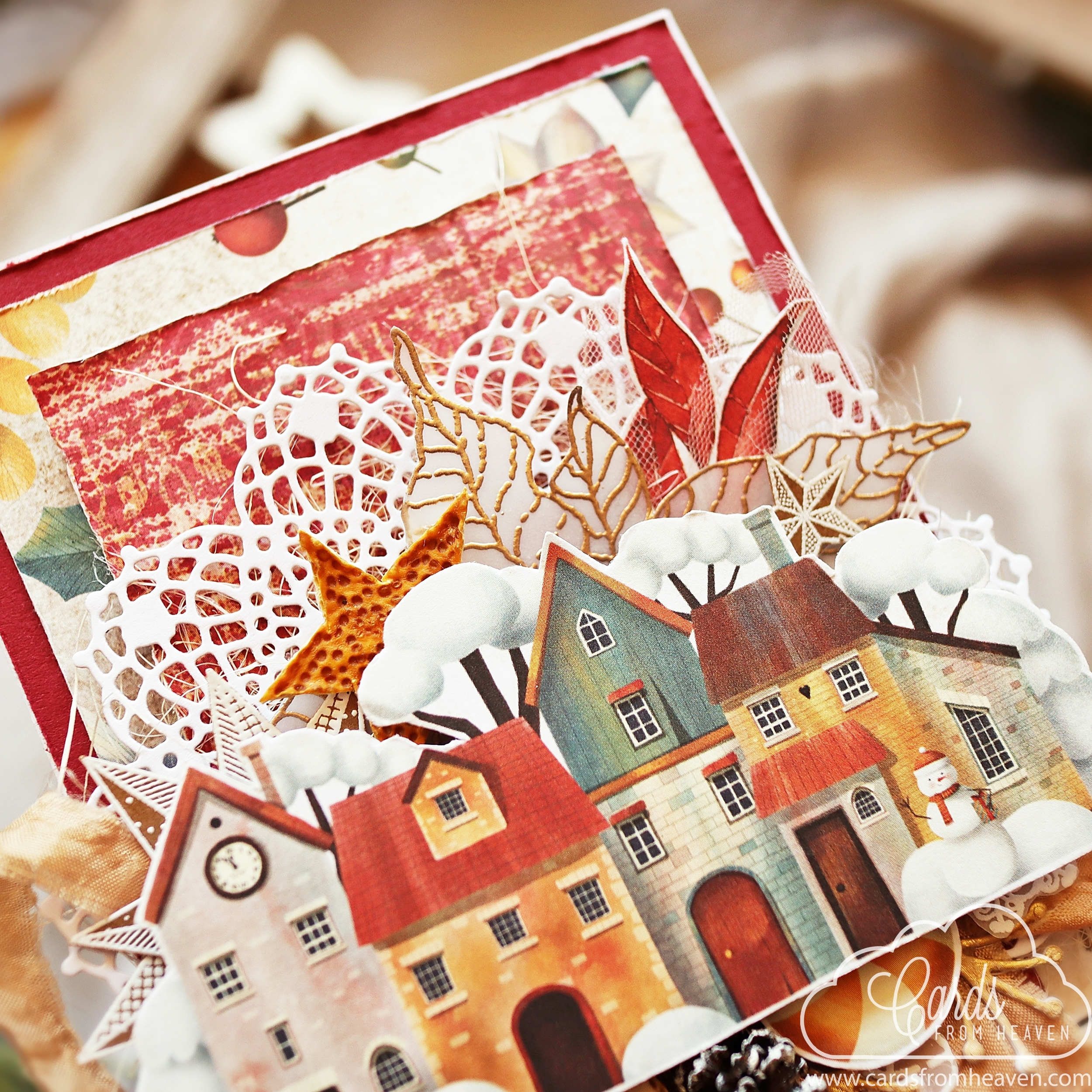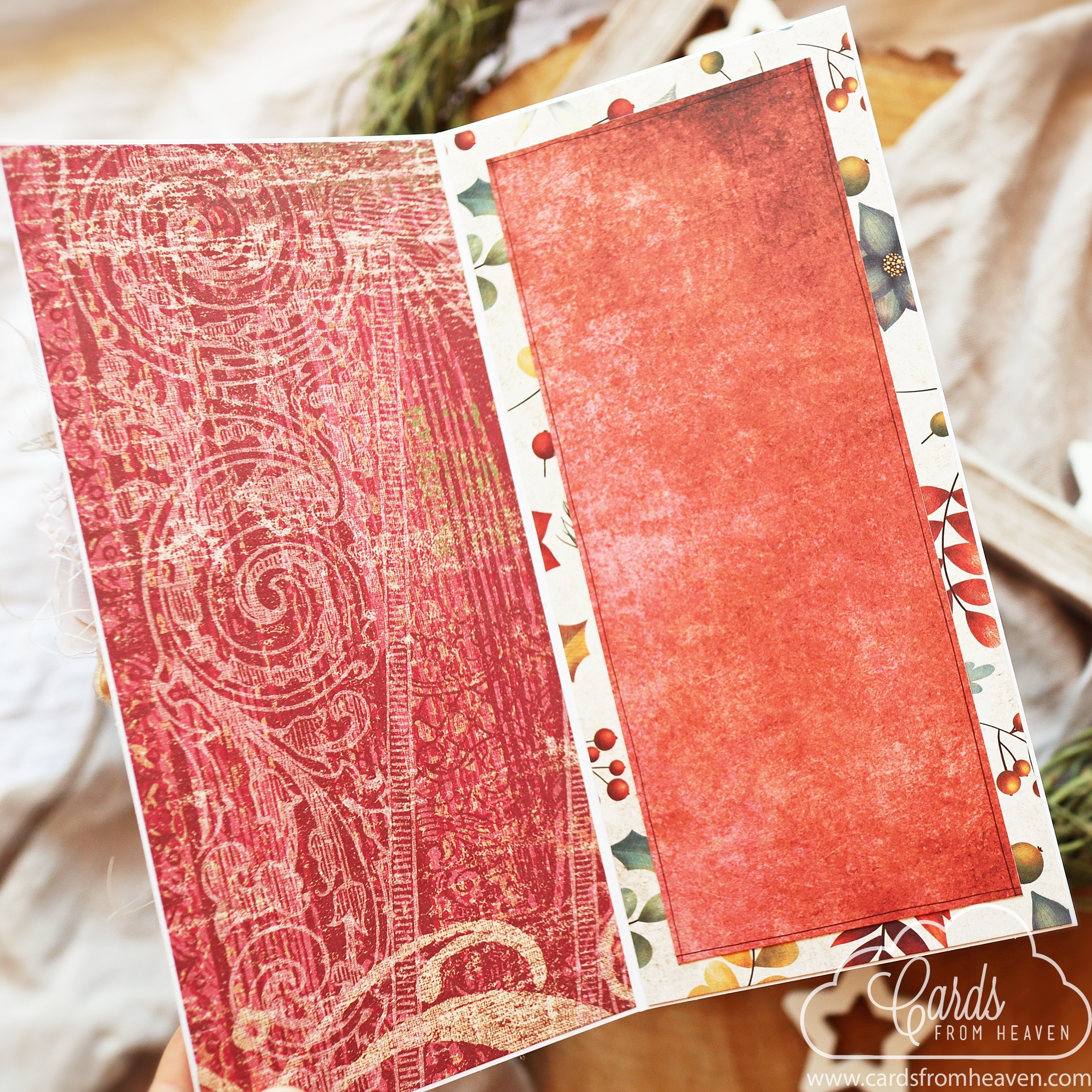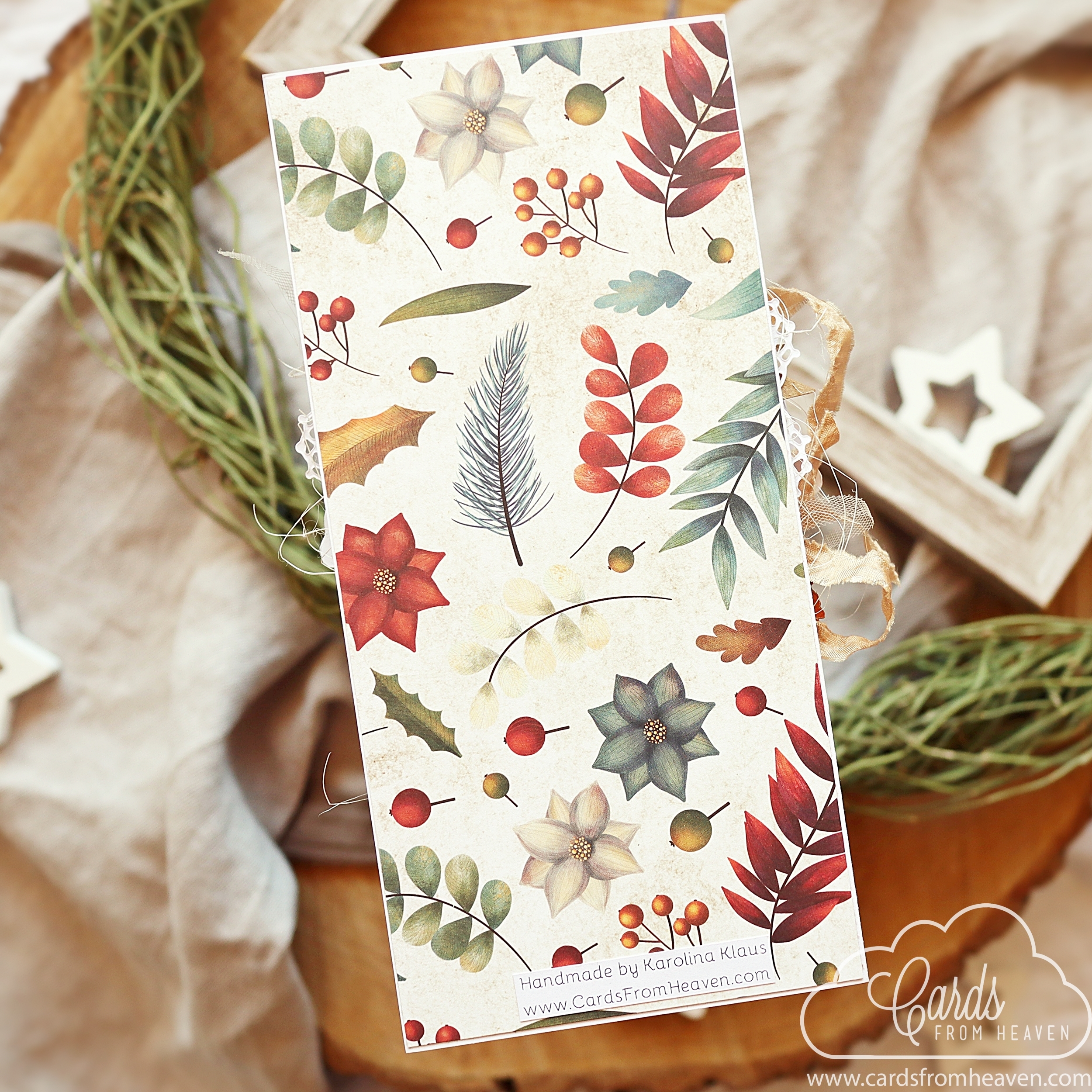 Greetings
Karolina