Hello, today I have a bit different than usual card, because is in box shape – perfect for handing in person. To do it I used papers from Lemoncraft collection called "Everyday Spring Basic"(sic!).
Mug with cocoa, whipped cream and sugar cane is made by me using watercolors, and glued using 3D squares. "Foam" is sprinkled with brown glitter, which suppose to mimic chocolate powder. Decorative gingerbread  is made using real spices and smells very realistic, but is much harder and much more stronger than those made for eating 😛  Decoration which imitates icing is a stamped and white embossed. Don't you think that the altogether looks very yummy? My husband-glutton says it looks 😉
Second side of a box – pouch with mitten contains tag, which I left plain for a greetings. I dry embossed glove using embossing folder, which gives it knitted look.
Third side of a box is made from circles and doily and date of Christmas Day(just in case if someone forgot it 😉 )
I stamped Santa using waterproof ink Staz on, I painted him using watercolors and glued with 3D foam.
Christmas tree in a middle is made from thick paper cut from circle shape and pasted with crepe paper (which I painted white). I glued some pearls and confetti star on the top.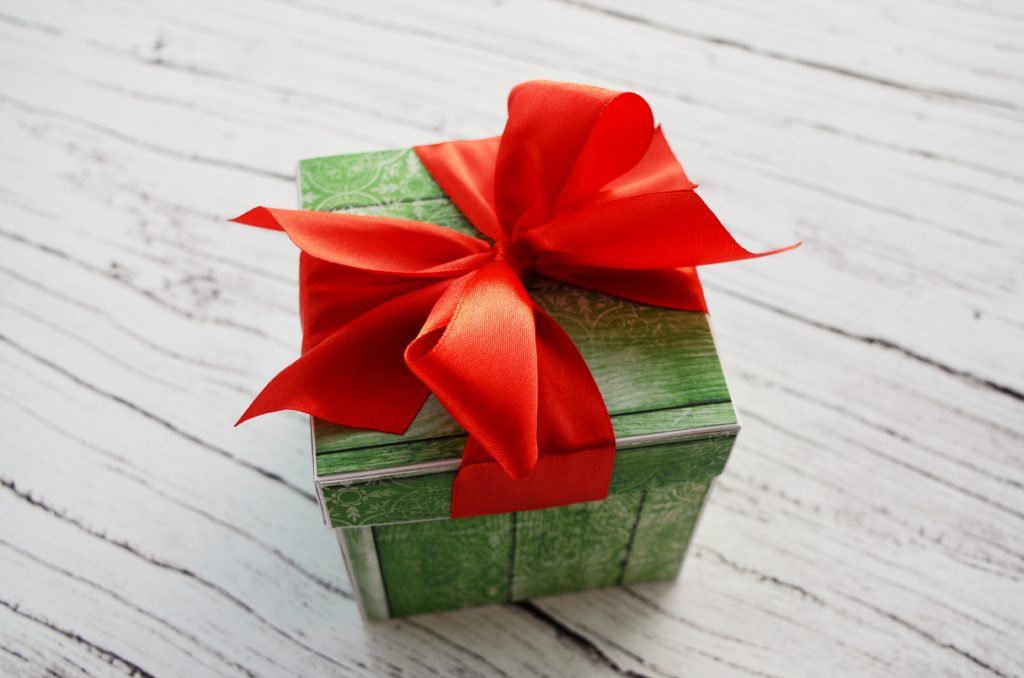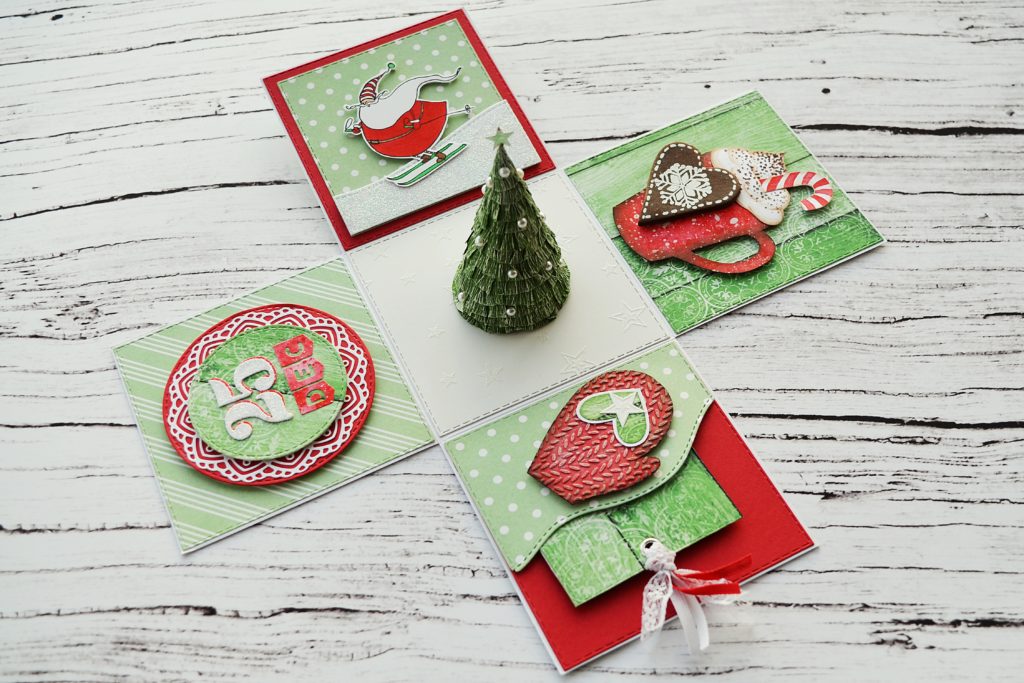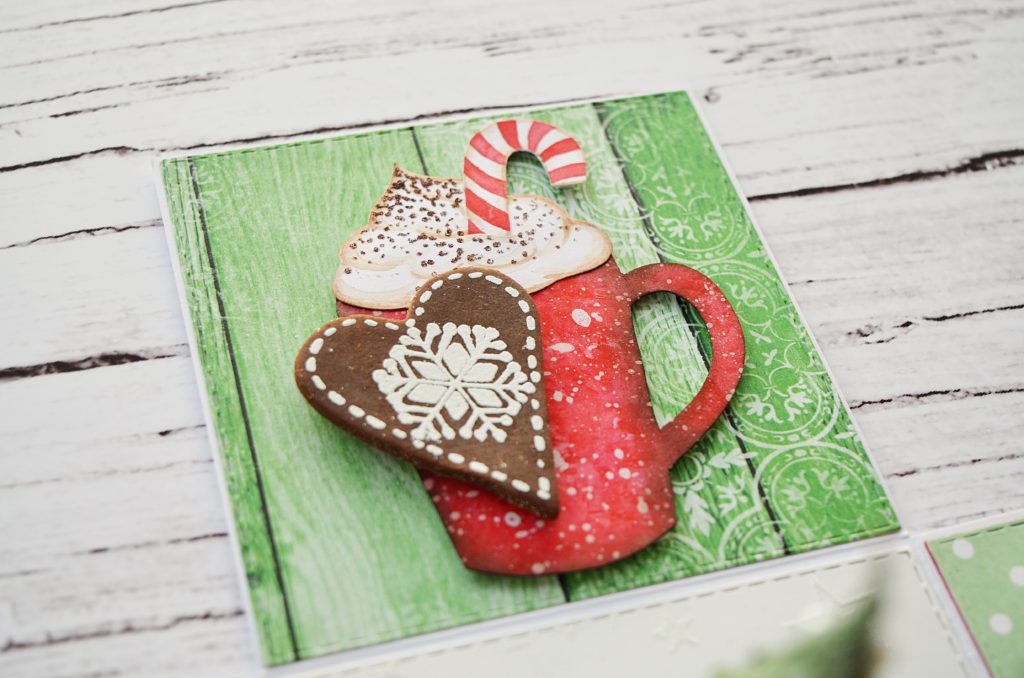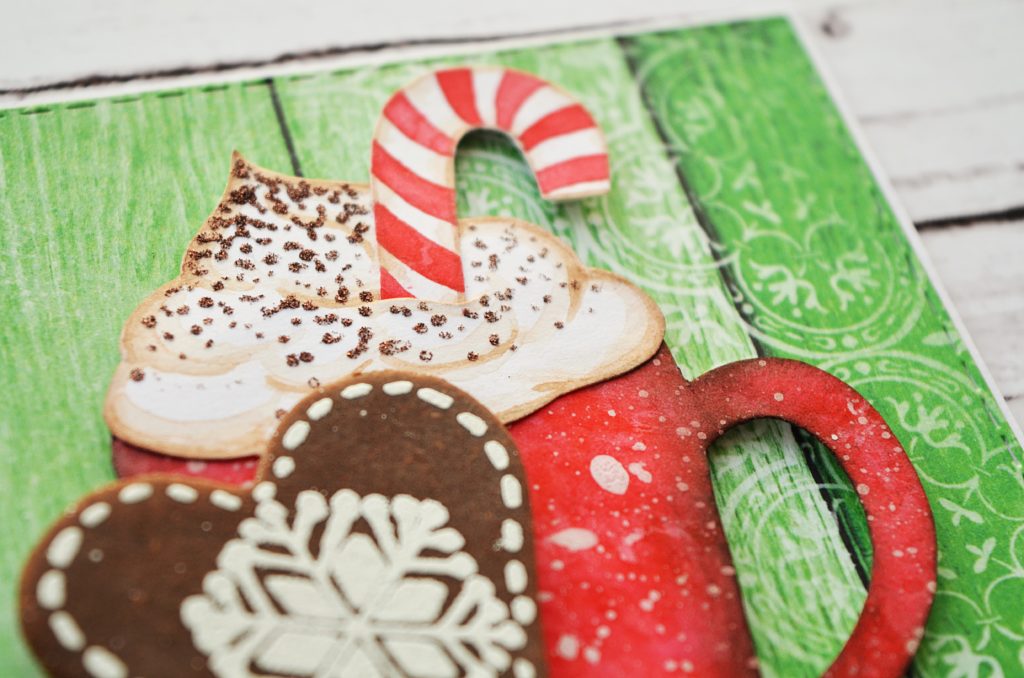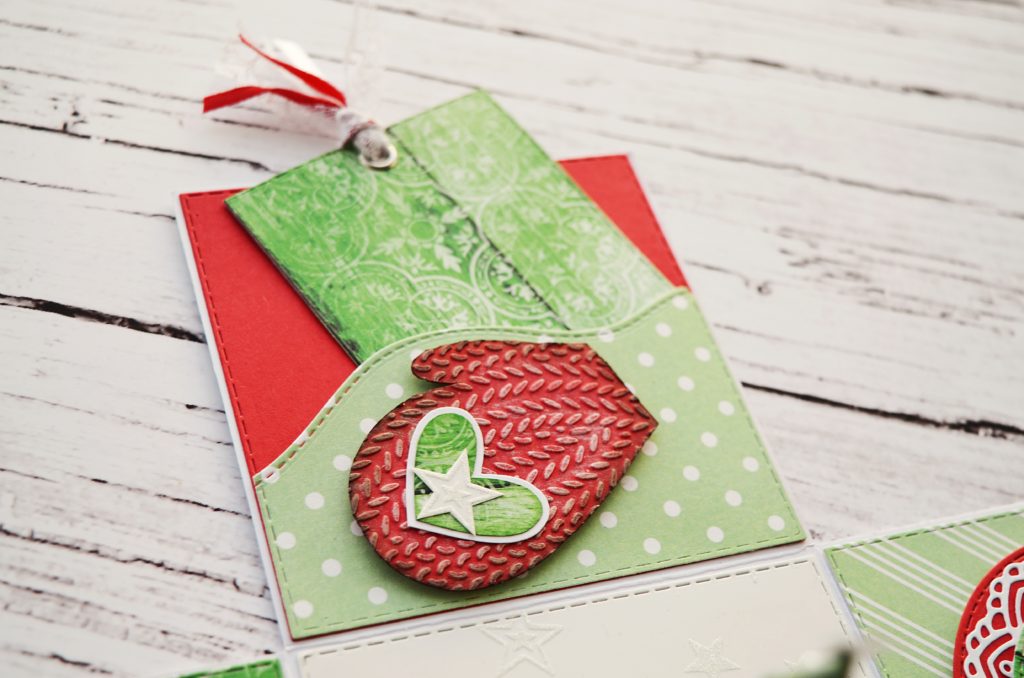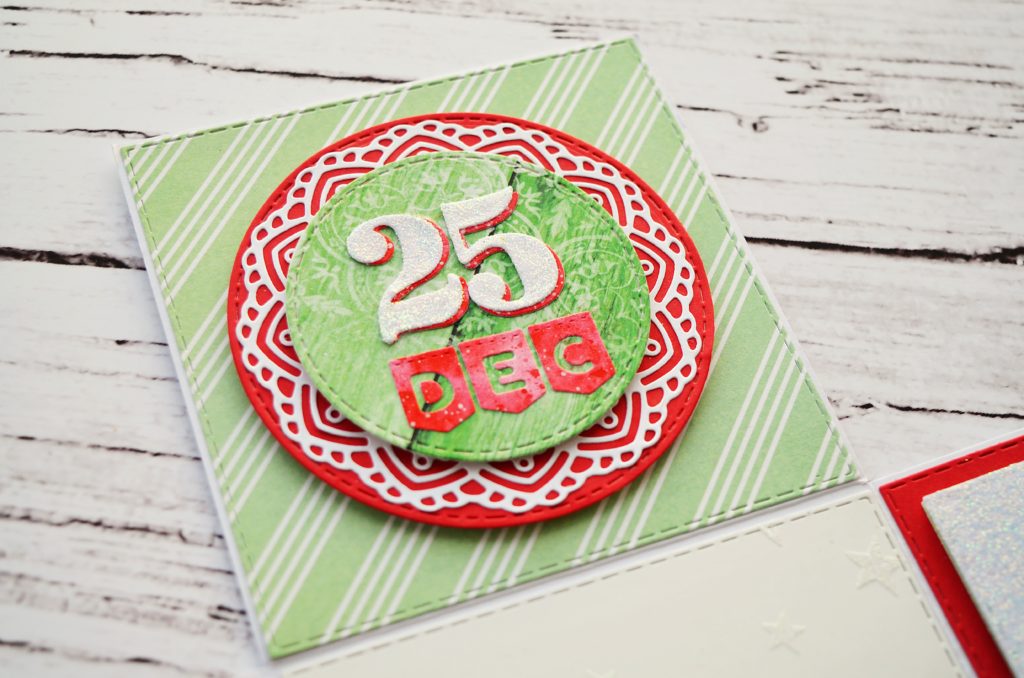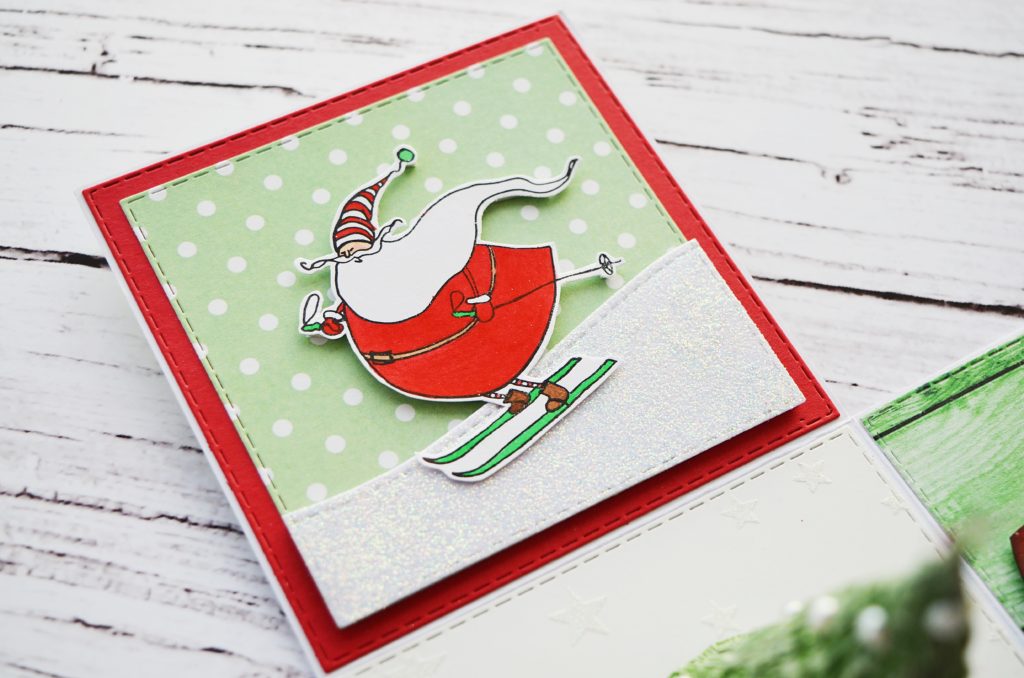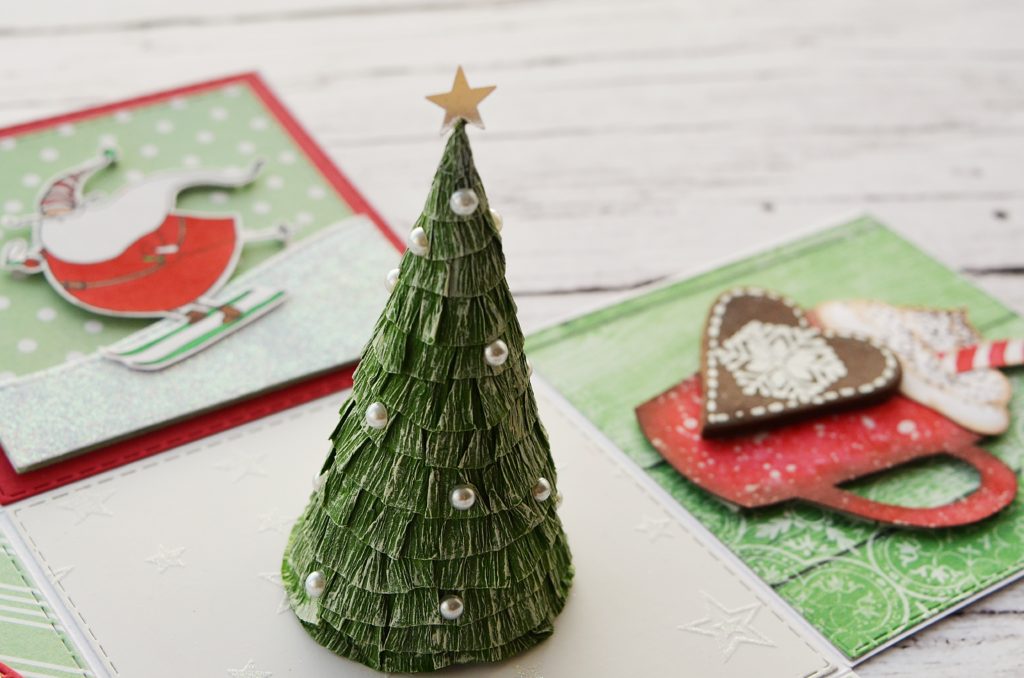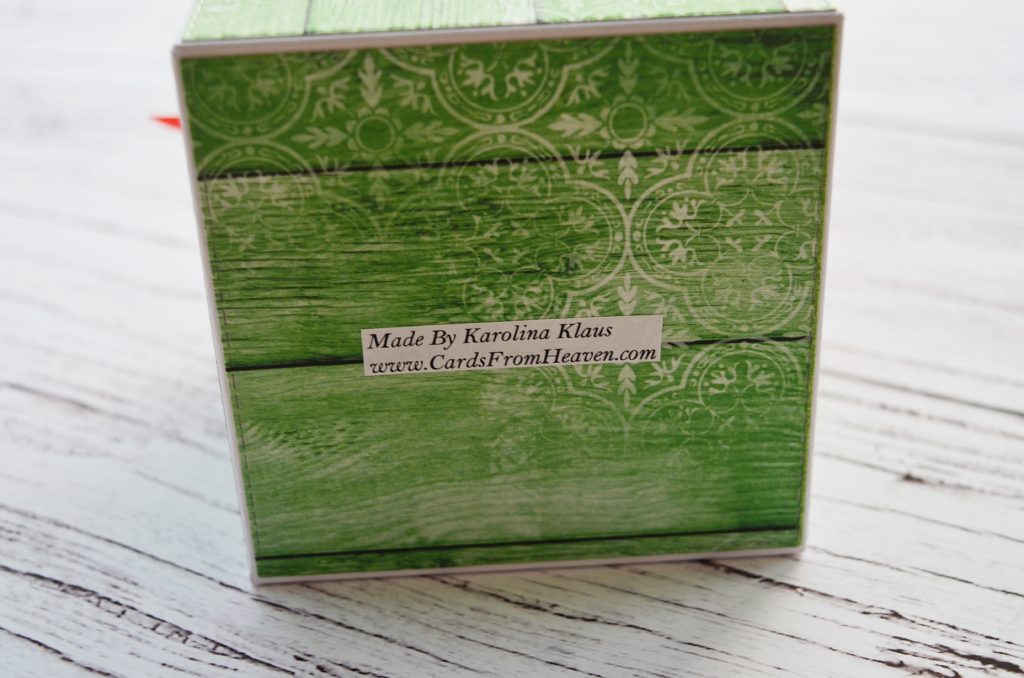 I'm sending my exploding box to Lemoncraft challenge: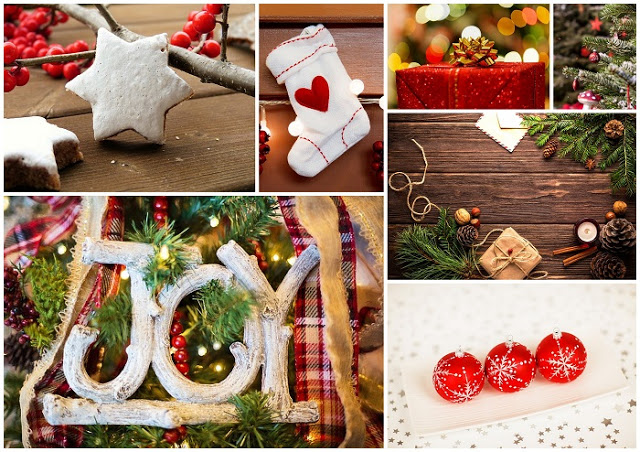 My card is also go to Uniko: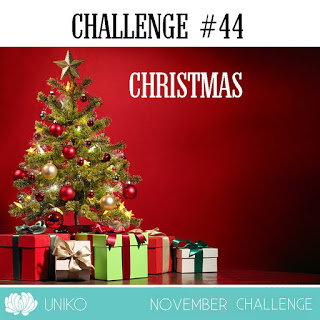 This exploding box is taking part in Bloomcraft challenge: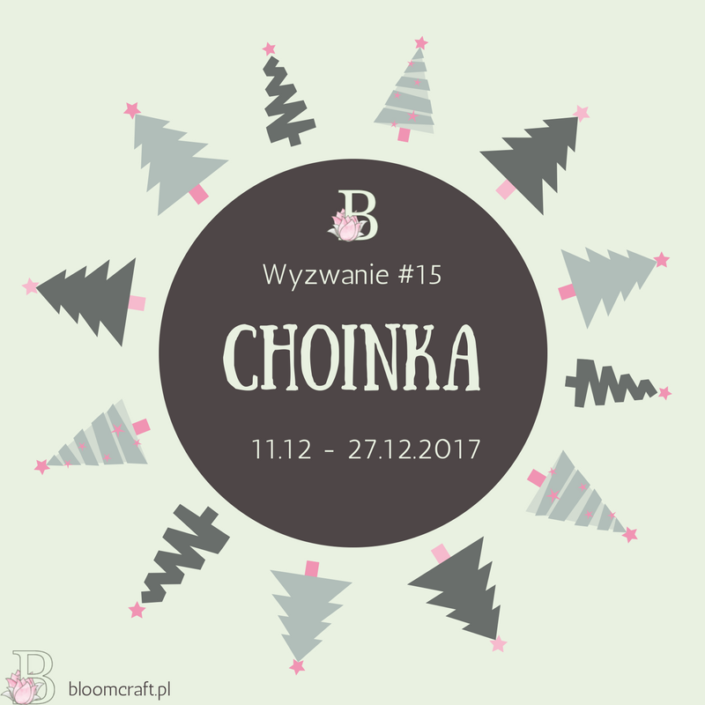 Have a nice Christmassy relax
Karolina