Hi, do you agree that making "male" cards is really difficult? For me, a person, who loves flowers, layers, butterflies and all this "womanish" type of craft embellishments this card is always a challenge. So today i decided to play a simple and minimalistic( because men are simple 😉 )
I found picture of a bellowed tractor, enlarged it on laptop's screen. Using a vellum and a pencil I copied it and trace on watercolor paper.
Now was time to used a paints, fineliner and acrylic pen. I glued a sentiment with a number of years and front of a card is ready.
I'm really proud of myself 🙂  What about you, do you like it?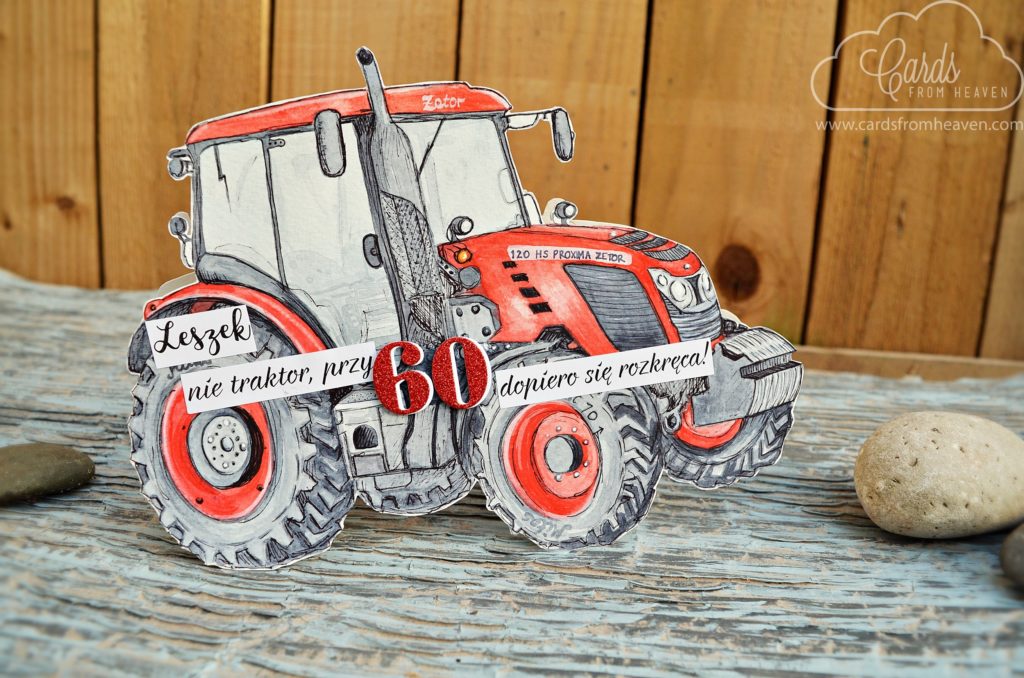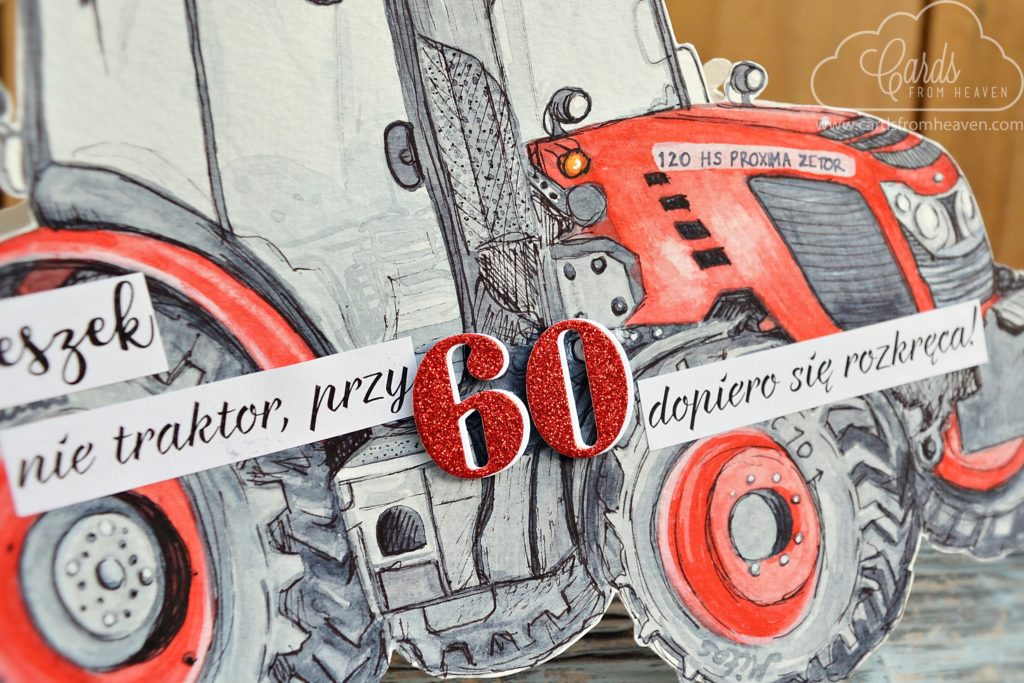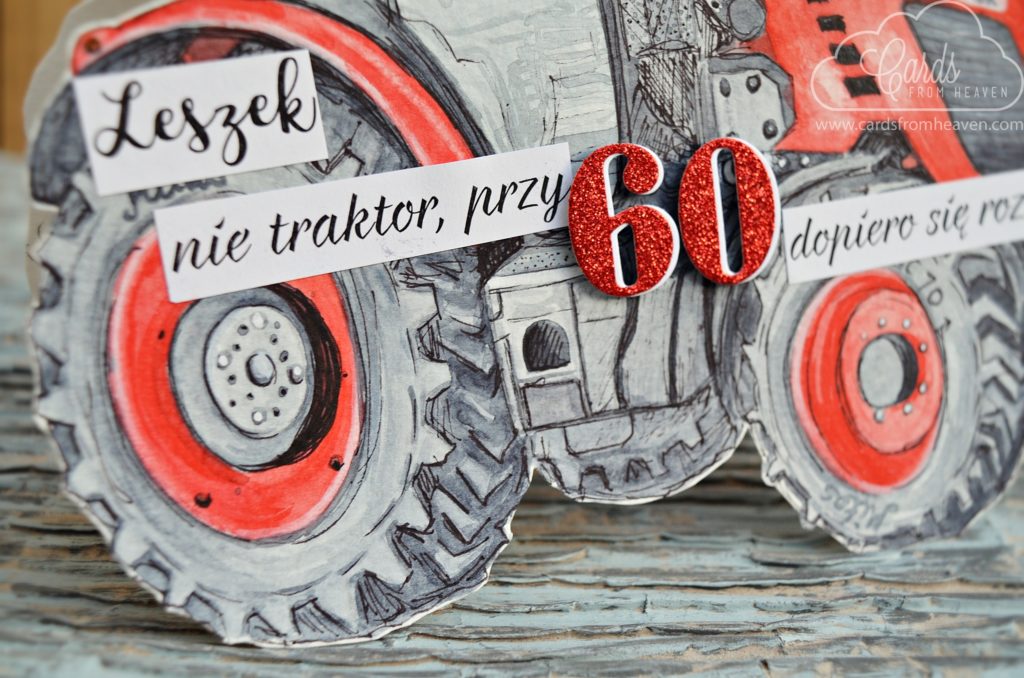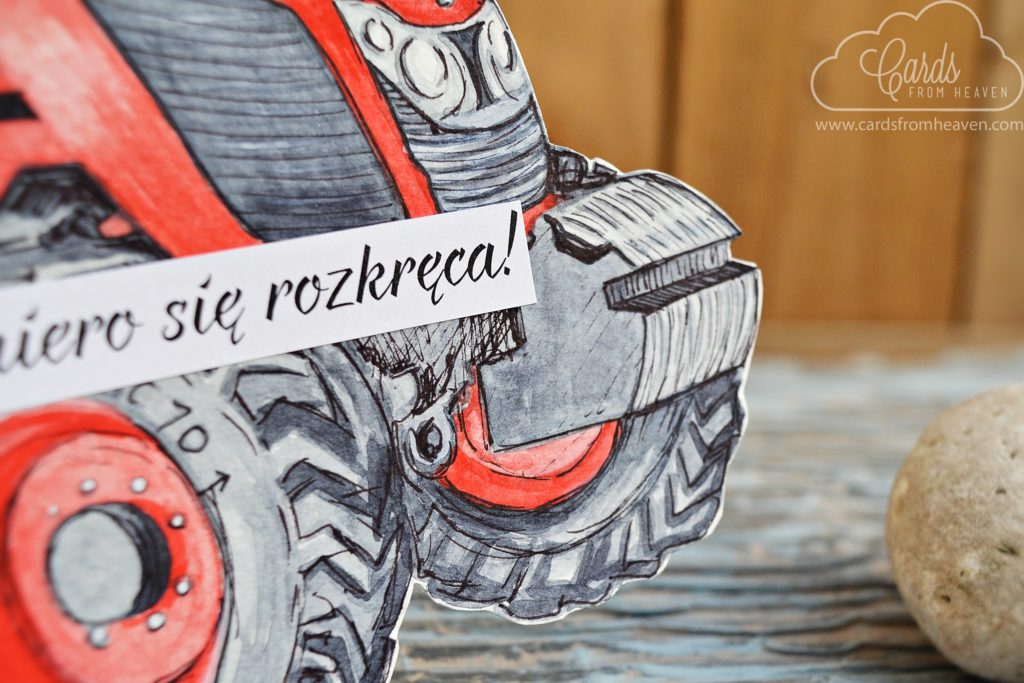 I'm sending my card to Red Hot challenge in the Snip Art 😉
I think that you will agree that this tractor is a very "hot" gift for the addressee?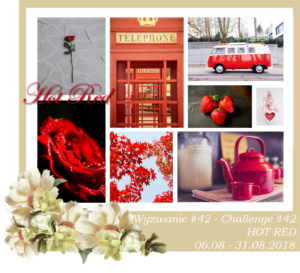 I want to take a part in a challenge at DIY, czyli zrób to sam: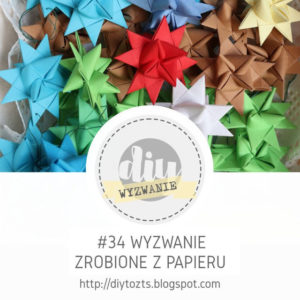 Have a nice day
Karolina